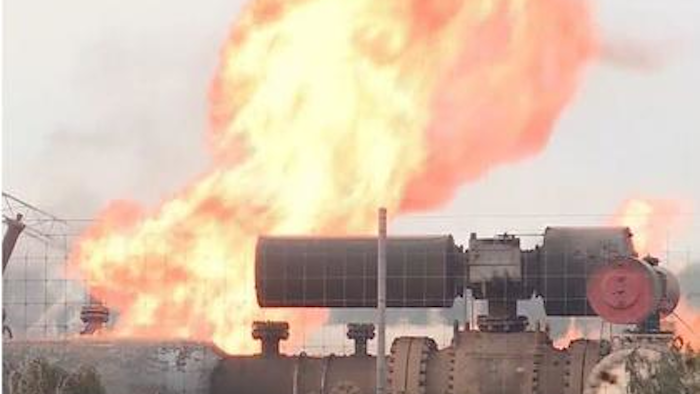 A fiery natural gas pipeline explosion in South Texas has forced dozens of people from their homes and canceled classes at a nearby school.
Nobody was hurt in the accident around 4:15 a.m. CDT Friday near Encinal (EN'-suh-nahl), 25 miles north of Laredo. Authorities are seeking the cause of the blast.
City Manager Velma Davila (DAH'-vee-lah) says 30 to 40 people who live near the pipeline evacuated to Encinal City Hall, as a precaution. Classes were canceled Friday at Encinal Elementary School, about 500 yards from the pipeline.
The operator, San Antonio-based Lewis Energy Group, says the gas flow was shut off and the fire was out by 10 a.m. Friday. A company statement says officials are working with law enforcement and government agencies about the damage and cleanup.
Pipeline explosion rocks west Texas town http://t.co/0yXQxLzKN5 pic.twitter.com/DGjDOLPANt

— 12NewsNow (@12NewsNow) October 16, 2015