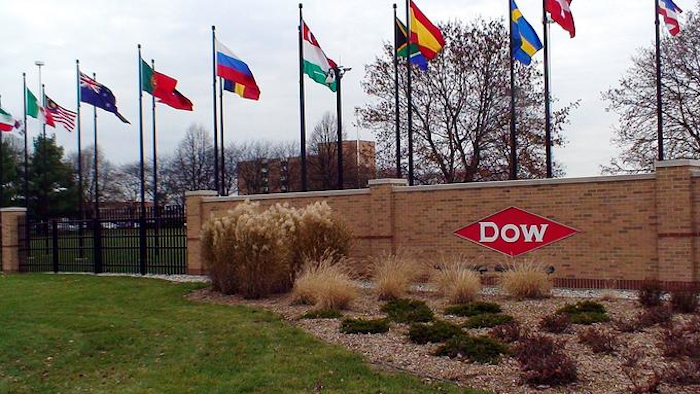 Dow Chemical is looking to sell three more of its businesses for more than $2 billion in proceeds as it continues to try to shed non-core assets.
The specialty chemical company said Thursday that it wants to divest its Angus Chemical Co., sodium borohydride, and AgroFresh businesses. Dow Chemical expects to sell the trio by the end of 2014 and anticipates closing on transactions early next year.
The Midland, Michigan, company said that selling the operations is part of its plan to divest $4.5 billion to $6 billion in non-essential businesses and assets by 2015. It now anticipates being closer to the $6 billion mark.
Dow Chemical Co. also announced that it has completed the sale of a substantial part of its North American rail car fleet for almost $450 million in proceeds. In addition, the company said it is making "solid progress" on the possible sale or spinoff of its U.S. Gulf Coast chlor-alkali and chlor-vinyl, global chlorinated organics and epoxy businesses.
Dow Chemical also signed a deal to restructure the ownership of Univation Technologies LLC, a joint venture equally owned with ExxonMobil Chemical Co. Under the agreement, Univation Technologies will become a Dow Chemical subsidiary.
Dow Chemical said it is taking a look at its other joint ventures and anticipates providing more details on its position in them before the end of the year.
The actions being taken by Dow Chemical don't include the break-off of its petrochemicals unit, which Daniel Loeb's Third Point LLC has pushed for since earlier this year. Dow Chemical has rejected the idea, saying it would reduce the company's value.
Third Point has an approximately 2 percent stake in Dow Chemical, according to FactSet.
The company's stock declined 91 cents to $49.54 in afternoon trading.