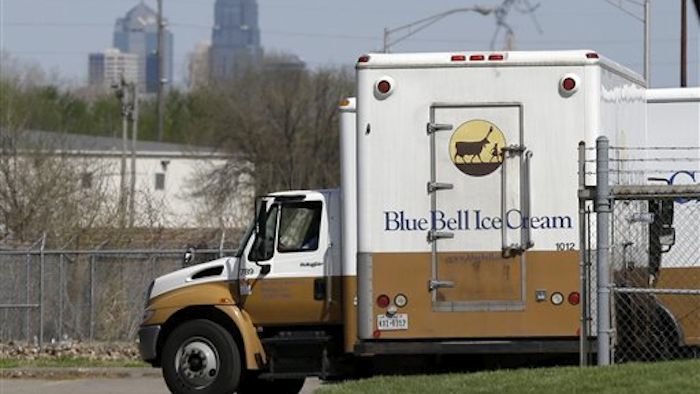 BRENHAM, Texas (AP) — Blue Bell has resumed making ice cream in Texas but those treats are not for sale amid fallout from listeria contamination and cleanup.
Production resumed Wednesday in Brenham, where the creamery is based, with new procedures and employee training. No date was announced for sale of ice cream made in Brenham, 70 miles northwest of Houston.
Blue Bell voluntary recalled all products in April after the treats were linked to 10 listeria cases, including three deaths in Kansas. Listeria bacteria can cause serious illness, especially in older adults, pregnant women and people with weakened immune systems.
The company faced intense regulatory scrutiny during cleanup and decontamination.
Blue Bell in July resumed production in Sylacauga (sihl-uh-KAW'-guh), Alabama, with limited retail sales in August. Production later resumed in Broken Arrow, Oklahoma.