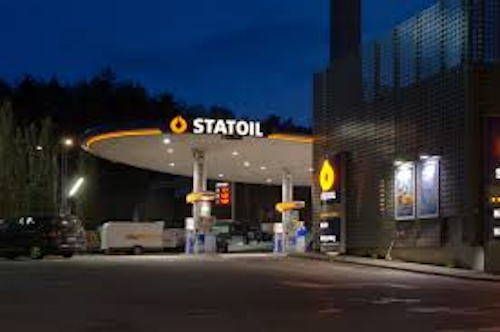 FARGO, N.D. (AP) — A Norwegian oil company that illegally operated a well on federal property in North Dakota has agreed to pay a nearly $2 million settlement to avoid legal action, federal prosecutors announced Thursday.
Authorities say the well was drilled about two weeks after Statoil Oil & Gas Services Inc. acquired Brigham Oil & Gas L.P., which had originally planned the facility. The company later discovered that the well drilled into unleased federally owned minerals.
Timothy Purdon, U.S. Attorney for North Dakota, credited Statoil for its willingness to settle the case without forcing the government to file a civil suit.
"It is heartening to see a big oil company like Statoil step up ... to make things right when a mistake is made," Purdon said. "Statoil's full cooperation with this investigation stands out as the sort of good corporate citizenship we want to encourage in the Bakken oil producing region."
Statoil spokeswoman Kirsten Henriksen, who works in the company's Houston office, said the company cooperated with federal authorities to resolve the matter.
"We obviously always work to abide by all laws and regulations in the way we operate, and we very much regret that this incident occurred," she said. "We're very pleased that the matter is now concluded."
Statoil began drilling the well in mid-December 2011. Two years later, the US Department of Interior's Office of Inspector General and the Bureau of Land Management's Special Investigations Group investigated the well and discovered that Statoil had produced and sold federally owned oil and natural gas valued at nearly $2 million.
"During the investigation it became apparent that our internal processes should have prevented this issue from arising," Henriksen said. "We have now already implemented improvements to assure against any further recurrence of that incident."
The settlement agreement includes a provision for Statoil to present a plan to the Bureau of Land Management within 30 days to bring the well into compliance.