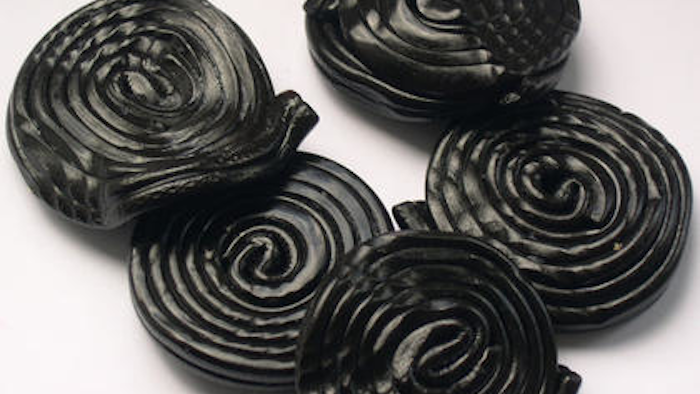 University researchers in Italy said candy producers should set recommended limits on daily consumption of licorice after a local boy developed seizures.

According to the case study published in the journal Pediatric Neurology, the 10-year-old boy was admitted to a Bologna hospital after suffering a two-minute seizure, then suffered three additional seizures as well as a headache and high blood pressure.

A doctor at a follow-up visit noticed the boy's teeth were black, which led to the disclosure that he had eaten at least 20 licorice sweets per day for the previous four months. The consumption of that much glycyrrhizic acid--an active ingredient in licorice--triggered hypertension and later posterior reversible encephalopathy syndrome.

Once the boy stopped eating the licorice, doctors gradually reduced his anti-hypertensive treatment and his blood pressure returned to normal levels.

The researchers at the University of Bologna said children with a low body weight faced particular risk for complications from glycyrrhizic acid.