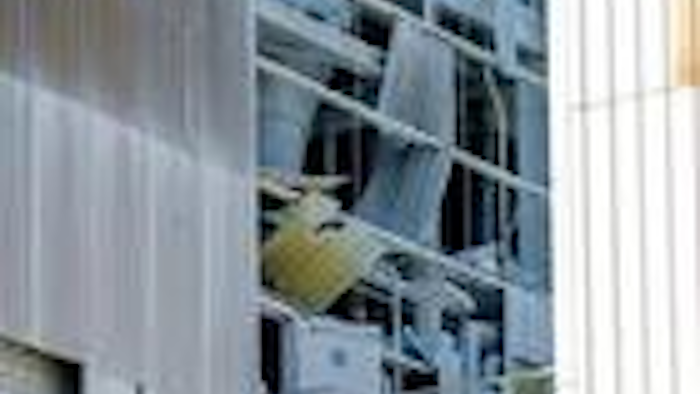 BERLIN (AP) — Authorities say that a nitrogen tank has exploded and part of a building collapsed at a chemical plant in western Germany, injuring several people.
News agency dpa reported that the operator of the Chempark complex in Krefeld, near Duesseldorf, said 10 people were injured — two of them seriously.
The local fire service initially said five people were missing but later said everyone had been accounted for.