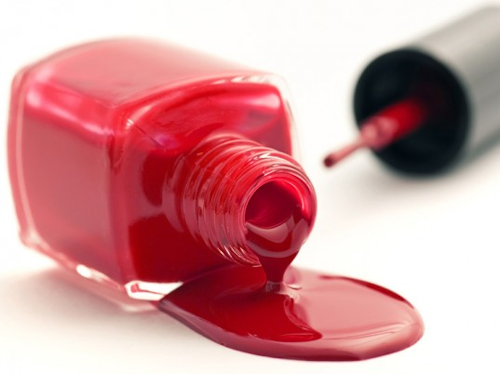 A newly released study suggests that nail polish use sharply increased the concentrations of an endocrine-disrupting chemical in the body.

The analysis, conducted by researchers from Duke University and the Environmental Working Group, found that women who applied nail polish that contained triphenyl phosphate later showed elevated levels of the chemical's biomarker in their urine.

Triphenyl phosphate — often abbreviated as TPHP or TPP — is disclosed in about half of the 3,000 nail polishes and treatments cataloged by the EWG and is likely added to many others but not included on product labels.

TPHP is used as a plasticizer in a wide variety of products — including to make nail polish more flexible and durable — and can be used as a fire retardant in foam furniture.

EWG officials said that the chemical is believed to disrupt hormone production in the body and caused reproductive and developmental problems in animal studies. The group also said that it could affect a protein that regulates metabolism and fat cell production.

The study, published in the journal Environment International, found TPHP in eight of 10 nail polishes tested, and that every woman who volunteered to paint her nails for the study later showed increased evidence of the chemical.

Nearly all participants in a previous Duke-EWG study showed traces of TPHP, but scientists speculated that higher levels in women could be due to the increased use of personal care products.