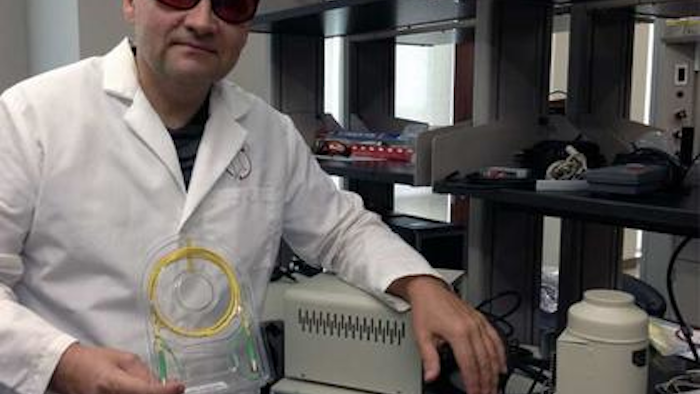 A system developed by a Texas A&M University engineer could revolutionize the process of identifying and evaluating chemicals.

Vladislav Yakovlev, a professor in the university's Department of Biomedical Engineering, pioneered a system that's significantly lighter, cheaper and more energy efficient than conventional methods.

The device builds on the process of Raman spectroscopy, in which a beam of light is analyzed as it interacts with the molecules of a material. The resulting spectrum provides researchers with a unique pattern and indicates the material's exact chemical composition.

Instead of passing through lenses, however, Yakovlev's system uses a simple optical communications fiber to collect and transmit light. A commonly used detector then analyzes the arrival times of photons.

Because the system lacks the moving parts required of a spectrometer, the device is also significantly sturdier -- which could make it useful in applications from sensing explosives in lightweight unmanned aircraft vehicles to space exploration.

"Any application that involves using such a device for a long period of time with no access to an energy source would benefit from our technology," said Yakovlev, whose work was published in the journal Proceedings of the National Academy of Sciences.