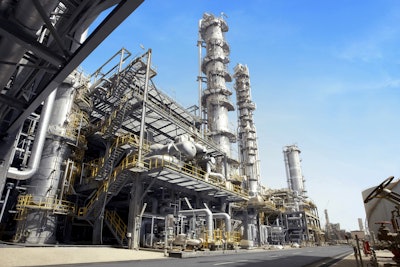 Global chemical production increases recorded their slowest growth of the year in July, according to the latest weekly report from the American Chemistry Council.
The industry group's Global Chemical Production Regional Index showed a 0.1 percent increase across a three-month moving average.
Read more: Lowering costs and gaining efficiency in chemical manufacturing.
Chemical production increased in most regions but declined in Latin America, where Brazil, Argentina, Peru and Venezuela saw weakness. The Brazilian economy on Friday officially entered a recession.
North America saw a 0.3 percent increase in production in July; the U.S. market was hindered by plastic resins, synthetic rubber and manufactured fibers.
Production increased in inorganic chemicals, organic intermediates and bulk petrochemicals. Specialty chemical growth in the U.S., meanwhile, was fueled by the coatings segment.
Overall, the global index was up 3.8 percent compared to the same timeframe in 2014.
Another ACC metric, the Chemical Activity Barometer, reported a drop of 0.3 percent in August following a slight July gain and 0.5 percent increases in both May and June.
Chemical industrial capacity, meanwhile, declined by 0.3 percentage points in July. The current 81.9 percent utilization rate is just below the rate from July 2014 and well off the long-term average, which exceeds 90 percent.