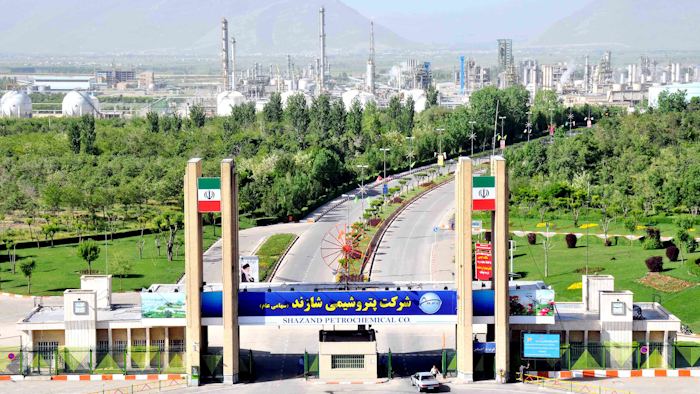 Investors willing to assume high political and economic risks could see large rewards should they enter Iran's massive petrochemical sector, according to a new report.
Although a pending nuclear agreement would lift harsh sanctions on the Middle Eastern nation, the analysis by IHS Chemical said that Iran would remain fraught with potential political complications and bureaucratic obstacles.
But the country also produces chemical feedstock at among the lowest costs in the world and maintains access to major markets.
"Major chemical players are champing at the bit to explore the potential that Iran offers, but they will not be doing so haphazardly," said IHS Chemical's Michael Smith. "These companies are used to operating in risky environments and managing significant risk."
Iran owns the fourth-largest supply of proven oil reserves and the second-largest supply of conventional natural gas reserves. The country makes about 100 different petrochemical products and, according to the report, maintains a capacity of nearly 60 million metric tons.
A large portion of its natural gas, in particular, is rich in the feedstock ethane. Lifting the sanctions, according to IHS, would expand Iran's ethylene and polyethylene exports by 1 million metric tons within one to two years.
The increased production could create further downward pressure on the market in 2017 and 2018 as feedstock in neighboring nations becomes more limited. The IHS report, however, did not expect a dramatic impact on global prices.
The report also said that the lifting of sanctions could also expand Iran's production of methanol — a solvent and key component in chemical manufacturing — by 10 million metric tons over the next decade.
"Lifting of sanctions on the industry and on Iranian finances will re-kindle foreign investment and allow Iran's petrochemical industry to get back on a fast track to growth," Smith said.
The proposed nuclear agreement between Iran and global powers must still clear Congress. The IHS report said that although the sanctions did not dramatically affect exports — which shifted from Europe to other continents -- they did curb growth in Iran's petrochemical sector.