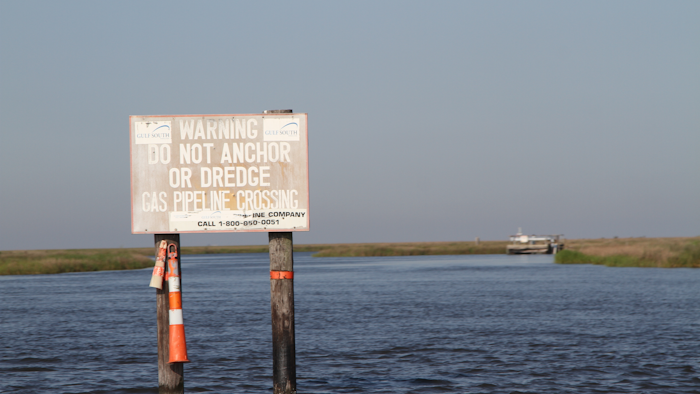 The gradual decline of wetlands along Louisiana's Gulf Coast could end up forcing oil and gas companies to pay billions in infrastructure and environmental restoration costs.

A Bloomberg report this week chronicles the dangers posed by weather and ill-fated policy decisions to the swath of pipelines installed by energy companies decades ago.

Those pipelines were originally built in coastal marshlands, which helped insulate them from corrosive seawater. But erosion, storms and rising sea levels are slowly paring back the wetlands and damaging energy infrastructure.

The industry already loses an estimated $14 billion to environment-related costs each year, and that number could jump 25-fold by the end of the next decade.

Although a handful of companies are participating in restoration projects, state officials want to spend an estimated $50 billion to $100 billion to essentially rebuild the coastline.

That work is currently underway with proceeds from a settlement with BP over the disastrous 2010 oil spill in the Gulf of Mexico, but Louisiana's troubled budget situation means the state likely won't be able to pay for the rest -- and a growing number of leaders are turning to the oil and gas sector to foot the bill.
 
Four parishes went to court to seek coastal restoration funding from oil and gas companies, and Gov. John Bel Edwards' administration sought to join the lawsuit earlier this year.

Energy companies currently help fund remediation projects through royalty payments from their offshore operations, and although those payments plummeted amid low crude prices, industry groups claimed that structure is still sufficient.

Others, meanwhile, argued that policy decisions -- particularly the levees installed on the Mississippi River some 90 years ago -- share the blame for the loss of the state's shoreline.

"Unquestionably, oil and gas activity has impacts," energy consultant Ted Falgout told Bloomberg. "But oil and gas did what government let it do, like everyone else."