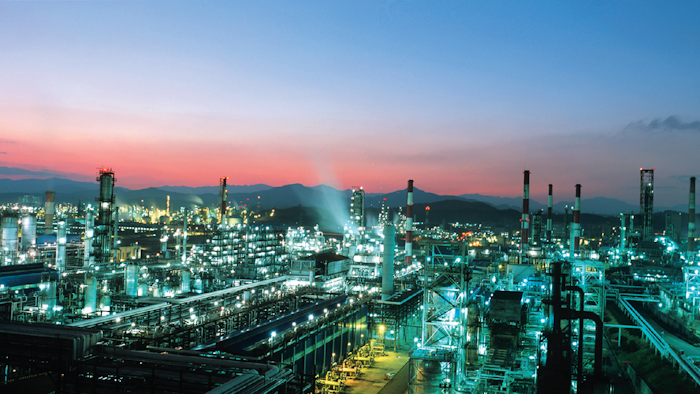 The shale boom has transformed manufacturing and turned the U.S. into one of the world's leading low-cost producers of chemicals. For many of the companies on this list it has translated into bigger sales and revenue.
Last year's leading chemical manufacturer, Dow Chemical Co., saw revenues increase by 4 percent thanks to higher sales in all of its operating markets. Assuming its planned merger with DuPont goes through, the new company will not only occupy the top spot in the U.S, it will become the biggest chemicals business in the world — narrowly beating out BASF's $90 billion in revenue from last year.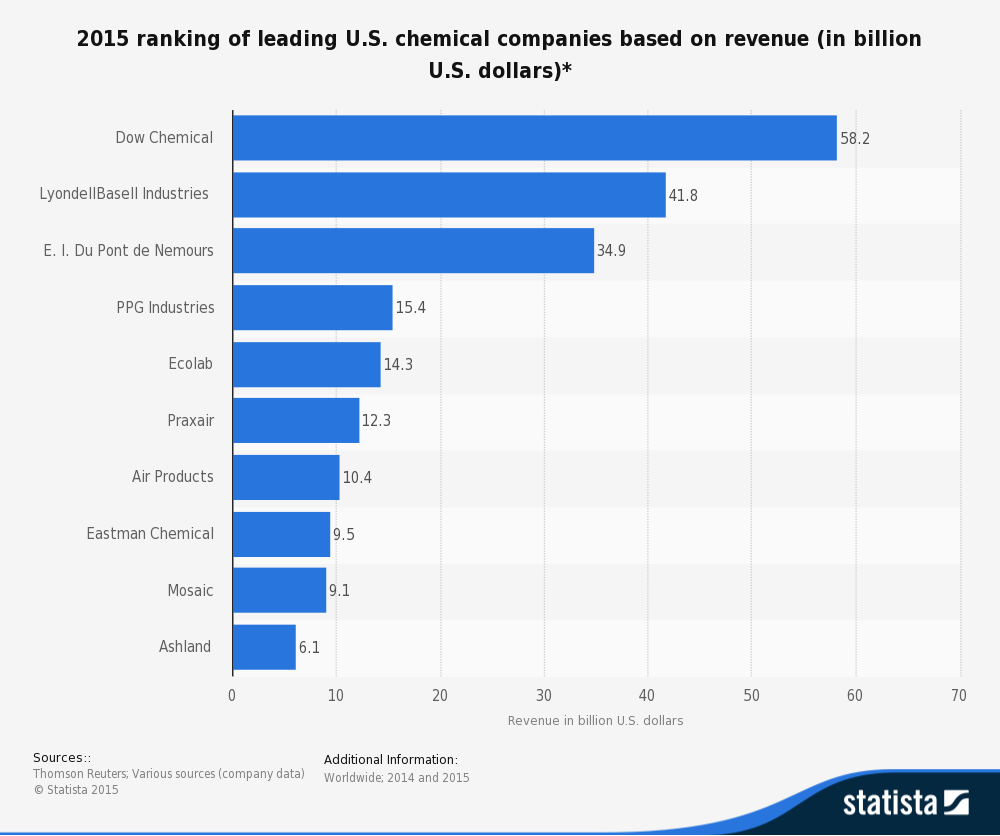 Increased revenues have also triggered an expansion boom in the industry with companies like LyondellBasell looking to expand in the Houston area.
Overall, the American Chemistry Council estimates that the industry has seen investments reach $164 billion. Nearly half of the investments, which includes 264 different projects, such as new facilities and factory restarts, are completed or underway. About 55 percent are still in the planning phase.
Despite the overall favorable economic conditions, the industry continues to have its share of struggles. A week dollar and an economic slowdown in Brazil and China have hurt sales for some companies.
And the fluctuating market for specific chemicals has also come into play.
DuPont, for example, struggled with slightly decreased sales in 2014 partially due to weakening demand for certain agricultural chemicals, which account for about one-third of the company's business.
But one way companies can generate new growth is with mergers and acquisitions. After Ecolab, a major supplier of cleaning chemicals, acquired Nalco in 2011, it helped give the company a 74.1 percent revenue boost.  
Eastman Chemical Company also saw its ranking rise after its 2014 purchase of amines maker Taminco in 2014.
Most analysts are not expecting the ramped up M&A activity to cool down anytime soon.