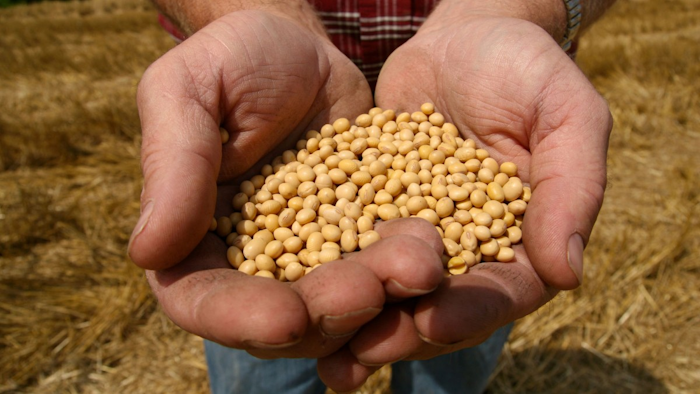 WASHINGTON (AP) — Shares of agricultural business giant Monsanto plummeted Wednesday after the maker of biotech seeds slashed its 2016 guidance due to worse-than-expected sales expectations for its products.
A combination of headwinds, including pricing pressures and negative currency rates, is "proving to be even more challenging," than the company estimated, Monsanto chief financial officer Pierre Courduroux, said in a statement. As a result, the company now expects full-year earnings between $4.40 and $5.10 per share, down from the $5.10 to $5.60 range it announced in January.
The weaker results could hinder Monsanto's goal of doubling its 2014 earnings by 2019.
Shares of Monsanto Company fell $6.87, or 7.43 percent, to $85.63 in afternoon trading.
The St. Louis-based company has struggled to deal with falling commodity prices for crops like corn, soy beans and wheat, which have reduced farmers' spending on Monsanto's genetically-enhanced seeds. The company's seeds have specially engineered traits, such as protection against insects and disease, which help farmers increase their crop yield, despite higher prices.
Monsanto said it also faces pressure from a strong dollar, which decreases overseas sales, and competition for its weed killer Roundup.
Wednesday's announcement is the latest in a string of negative headlines for the company.
Earlier this month the company said it would pay $80 million to settle allegations that it misstated its earnings by not accounting for millions in rebates to distributors of Roundup.
Monsanto began the year by announcing it would eliminate another 1,000 employees, increasing its planned layoffs to 3,600 for the next two years.