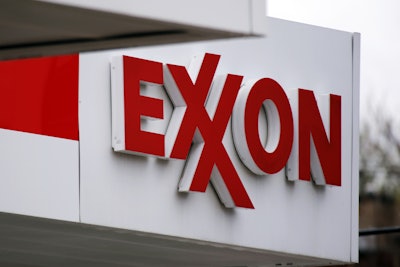 DALLAS (AP) — Exxon is interested in acquisitions while oil prices are low, but CEO Rex Tillerson says sellers have unrealistic price expectations.
Tillerson said Wednesday that Exxon Mobil Corp. is in financial position to pursue acquisitions or change its spending plans depending on what happens to the oil market.
Earlier this week Exxon raised $12 billion from a bond sale, increasing speculation that it could seek to scoop up competitors.
Tillerson said Exxon hasn't made any deals yet because potential sellers are acting like homeowners who think their house is worth more than it is.
Those other companies, he said, have burdened themselves with debt during the oil slump, making them less attractive takeover targets.
"Some of the value has been destroyed and the expectation (of sale price) hasn't changed," he said at Exxon's annual meeting with investors in New York.
Asked about oil prices, Tillerson said they could still fall. U.S. benchmark crude has rallied since late January and gained 23 cents to $34.64 a barrel in New York on Wednesday afternoon, but it is still nearly 70 percent below its price in June 2014.
"We're still overproducing, oversupplying a market that doesn't need it, doesn't want it," and the global economy is too weak to boost demand much, he said.
U.S. production has boomed in recent years. Tillerson said that helped create the glut but wasn't the only cause. He said it was "hard to predict" when supply and demand might balance again.
Exxon, which is based in Irving, Texas, reaffirmed that it will cut capital spending 25 percent this year; other oil companies are doing the same to cope with lower prices.
Exxon shares rose 70 cents to $81.98 in afternoon trading. The stock has gained 5 percent in 2016 after falling 16 percent in 2015.