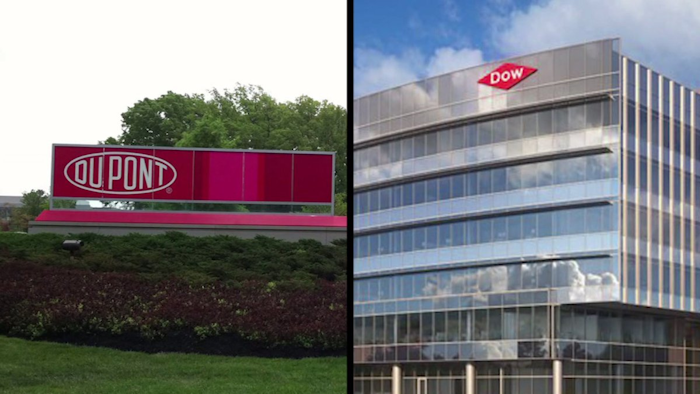 Delaware officials touted the state's selection last week as headquarters of the merged agricultural operations of Dow Chemical and DuPont.

But it's unclear what impact, if any, the announcement will have on the state's overall jobs picture.

Dow and DuPont on Friday issued a joint statement picking Wilmington -- the latter's home for more than two centuries -- over sites in Iowa and Indiana to lead the companies' agricultural unit once it is spun off into a separate company.

"This efficient structure takes full advantage of the unique expertise and resources that exist in each location, enabling us to deliver the long-term opportunity for the leading global agriculture company we intend to create," said DuPont Chairman and CEO Edward Breen.

State and federal lawmakers put together a package of incentives and capital improvements within a 10-week window to lure the headquarters to Delaware over its larger Midwestern competitors.

Gov. Jack Markell told The News Journal that without the quick work and strong sales pitch, the state stood to lose "all of it."

"That would have been devastating, so we put together a team of collaborators and got to work immediately after DuPont and Dow announced their planned merger in December," Markell added.

Although the agricultural operations will likely keep thousands of jobs in the state, DuPont officials also cautioned in a filing that the decision "will not change or add to the 2016 restructuring."

DuPont plans to cut about 10 percent of its global workforce ahead of its merger with Dow, and The Philadelphia Inquirer noted that about 1,700 employees were laid off in Delaware alone prior to the headquarters announcement.

The $130 billion merger, which will establish one of the world's largest chemical companies, is expected to be completed later this year if cleared by regulators. The company will then be split into three separate, publicly traded companies within two years.
 
The material science company will retain the Dow name and stay in its native Midland, Michigan, while the specialty products company will join the agriculture company in Wilmington.