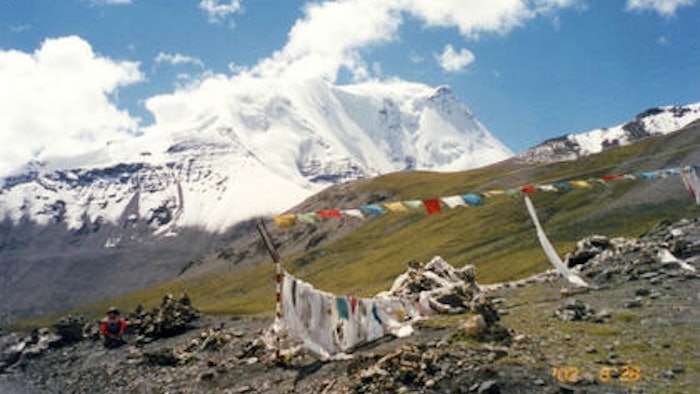 Changing industrial practices in Europe resulted in declines in environmental pollutants thousands of miles away, according to a recent analysis by British scientists.


Researchers from Lancaster University analyzed samples of snow and ice built up over 30 years in two locations on the Tibetan Plateau for residue of Perfluoroalkyl substances — synthetic compounds used in industry to resist fire and repel oil, grease, stains or water. Effects from PFASs have not been found in the general human population, but the substances proved toxic to laboratory animals and wildlife.

The study analyzed sites in eastern and western Tibet; the eastern portion of the plateau generally sees prevailing winds from Asia, while the western side's winds arrive from Europe.

Ice cores taken from western Tibet showed increased levels of PFASs that coincided with the 1980s, when European manufacturers utilized the substances in larger quantities. Voluntary agreements by industry leaders reduced PFAS output in subsequent years, and the western ice cores showed lower levels in their younger ice layers.

Samples from eastern Tibet, however, showed rising levels of PFASs due to increasing industrialization in Asia, although the chemicals' characteristics differed those in western Tibet.

Researchers called the results "encouraging" and noted the study showed international agreements and chemical bans can gradually "reduce the prevalence of toxic chemicals."

"Some of the long carbon chain compounds are particularly toxic and industry has responded by producing shorter chain compounds, and we are starting to see that in the ice cores," said Lancaster environmental scientist Crispin Halsall. "Good practice in industry is having an impact."