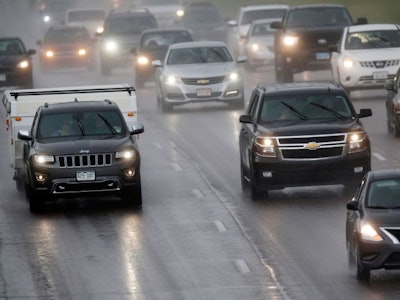 Auto parts manufacturers on Tuesday lauded a federal highway bill for its inclusion of standards regarding vehicle safety technologies.

The Motor & Equipment Manufacturers Association, which represents more than 1,000 companies that produce auto components and systems, said that provisions of the bill would enable further development of Advanced Driver Assistance Systems.

The trade group previously told members of the House Energy and Commerce Committee that ADAS technology could prevent 28 percent of all crashes, curb more than $250 billion in costs and save 10,000 lives annually.

MEMA particularly touted requirements that new cars show crash avoidance features on their window stickers and that commercial trucking companies receive credit for safety systems installed in their fleets.

MEMA President and CEO Steve Handschuh said that they group "is particularly gratified to see Congress recognize these important, life-saving technologies in the final bill."

Lawmakers this week unveiled the language of a five-year highway funding bill crafted by a congressional conference committee.

The $305 billion measure would fund highway projects, along with large freight projects and mass transit systems.

Although the measure would prevent a looming lapse in the Highway Trust Fund and end a years-long cycle of short-term extensions, the bill does not provide a funding solution for the trust fund, which dwindled amid a stagnant gas tax rate and the increase in fuel-efficient vehicles.

The House is expected to take up the measure this week with the Senate voting late this week or early next week.

The measure also includes the reauthorization of the Export-Import Bank, which expired amidst opposition from some Republicans this summer.