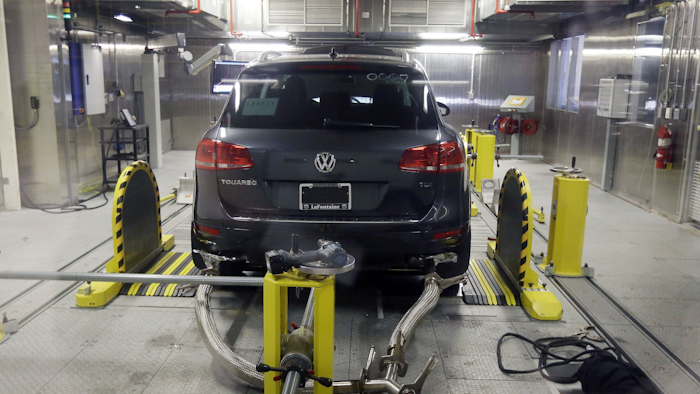 BERLIN (AP) — The German government has invited leading automakers to a meeting next month to discuss how to reduce diesel emissions.
Transport Ministry spokesman Sebastian Hille said Wednesday the CEOs of Volkswagen, Audi, Porsche, Daimler, Ford's German branch and Opel are invited for the Aug. 2 meeting, alongside several ministers and the governors of those German states which are auto industry centers or particularly affected by nitrogen oxide emissions.
Diesels have been under a cloud since Volkswagen admitted nearly two years ago of equipping vehicles with illegal software to pass emissions tests, but then exceeded limits in everyday driving. On Tuesday, Daimler said it will voluntarily recall 3 million Mercedes-Benz cars to improve their emissions performance.
Hille welcomed Daimler's announcement and said it showed talks ahead of the August summit "are leading to significant movement."