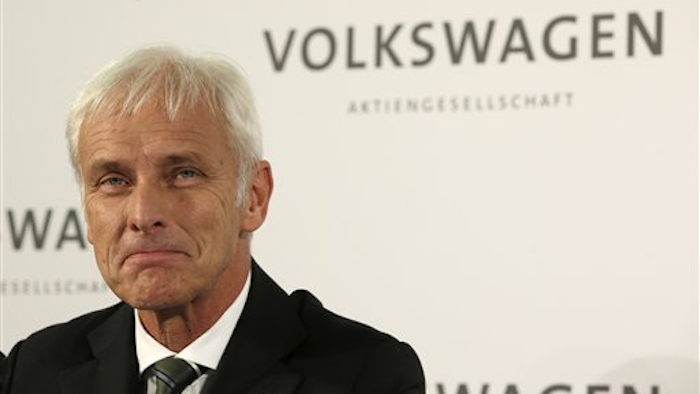 Volkswagen's principal owner told employees in Germany this week that the embattled automaker won't panic over the ongoing scandal involving its diesel emissions.
"I am of the rock-solid conviction that Volkswagen can weather the situation and emerge even stronger from the crisis," Wolfgang Porsche, whose family owns a majority stake in VW, told some 20,000 workers at its flagship plant in Wolfsburg.
Porsche praised the actions of CEO Matthias Mueller, who took over after word of the emissions scandal broke in September and cost then-CEO Martin Winterkorn his job.
But Porsche also stressed that the controversy would likely impact the company for a substantial period of time.
"No one can believe that the emissions scandal will pass by like a sudden thunderstorm," Porsche said, according to Bloomberg. "Everyone at Volkswagen now needs to act decisively."
U.S. regulators revealed that VW installed software to deliberately lower emissions levels during official government testing.
Ultimately, 11 million VW vehicles worldwide were implicated in the scandal. A software fix and a massive recall are in the works by the company.
In addition, criminal charges and heavy fines are likely. This week, German authorities ruled that the software qualified as illegal cheating on emissions tests.
Porsche also vowed to protect jobs during his address to VW's union workforce.
The Wolfsburg plant will shut down for two weeks later this month in an effort to keep inventories under control as the scandal wreaks havoc on VW sales.
In the U.S. alone, the company saw a 25 percent decline in its November sales.