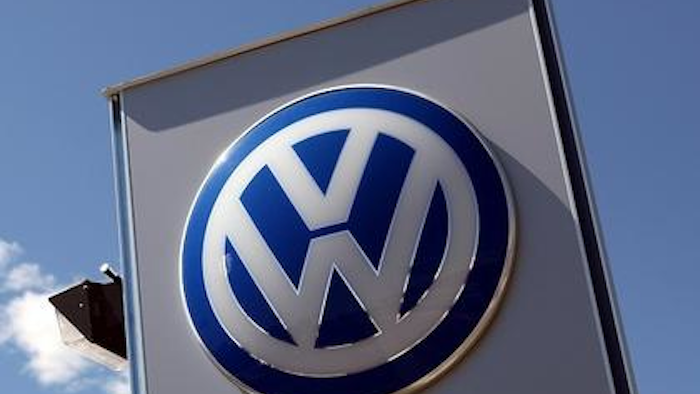 Volkswagen's dealerships in the U.S. are reportedly offering unusually steep discounts in an effort to minimize the fallout from its diesel emissions scandal.
Bloomberg, citing data compiled by car pricing website TrueCar, reported that the average VW discount was just more than 11 percent in the first week of October.
That's nearly double the national average discount of 6.2 percent compared to sticker prices.
Volkswagen's discounts included interest-free loans, low-cost leases and rebates of up to $2,000.
The price cuts are particularly focused on selling gasoline-fueled cars in the U.S. after the company was forced to pull many diesel vehicles — which accounted for 20 percent of sales — from its lots.
U.S. regulators said last month that nearly 500,000 diesel VW and Audi vehicles in the country were equipped with software designed to manipulate their emissions levels during official tests.
The software was installed on about 11 million vehicles worldwide, and VW officials are preparing for a massive, costly recall effort to fix those cars.
The scandal resulted in the resignation of VW's CEO and the suspension of at least five top officials. Investigations — some of which could result in criminal charges — remain ongoing.
Volkswagen dealership owners also indicated that the German automaker is providing additional cash to cover expenses ranging from loaner cars to larger discounts.
Randy Hiley, who owns VW dealerships in Alabama and Texas, said although his monthly sales largely remained on pace with October of 2014, the worst of the scandal likely hasn't hit yet.
"They're obviously throwing money at it," Hiley told Bloomberg.