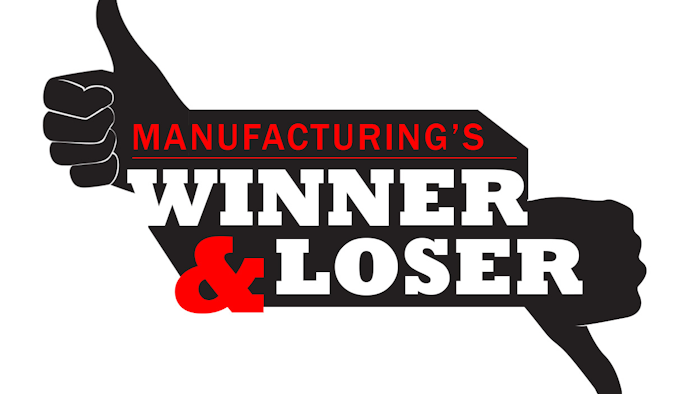 This week's winner is increasing its workforce by adding 1,200 jobs; the loser faces eight charges for its alleged lack of safety procedures. 
Winner
General Motors is bringing back its second shift at the Detroit-Hamtramck assembly plant to meet the anticipated demand for vehicles made at the plant. 
The additional 1,200 hourly and salaried jobs will bring the plant's workforce to about 2,800. GM said the plant used to have a second shift on a couple different occasions in the past, but they were ultimately eliminated. 
The plant currently builds the the Chevrolet Volt, Impala and Malibu as well as the Cadillac ELR on a single production line. Production of the Cadillac CT6 is set to begin next year. The new second shift is expected to begin operations in early 2016. 
When the headlines are frequently plagued with layoffs and job creation concerns, it's always good news to hear about a company adding jobs and benefiting the economy in addition to increasing productivity in the plant. 
Free Whitepaper: Manufacturing and the demanding customer
Loser
Ashley Furniture is facing eight charges and proposed fines of $431,000 for alleged unsafe working conditions. 
The Occupational Safety and Health Administration found in an inspection from April that Ashley Furniture had failed to protect workers from moving machine parts, increasing the risk of amputation any time an employee would service the machines. 
This is not the first time the company has faced safety violations — OSHA cited Ashley in January for 38 violations and fines that totaled more than $1.7 million. An additional $83,200 fine came from a probe following a March amputation at the company, The company was also placed in OSHA's Severe Violator Enforcement Program earlier in the year. 
Ashley said it strongly disagrees with OSHA's findings and contested all citations. The Occupational Safety and Health Review Commission will hear the case on a date to be scheduled.