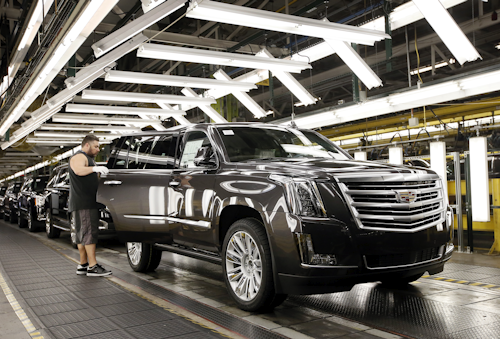 General Motors said it plans to spend $1 billion in Michigan over the next 15 years.
Today, an announced investment of $356.35 million will represent more than one-third of that amount, and will be parsed out between the Flint, Saginaw and Grand Rapids engine and component operations. This is expected to save close to 500 jobs while adding 55 new positions in Grand Rapids, according to Crain's Detroit Business.
"These investments will better position GM and its workforce to produce high-quality engines and components for customers who demand greater fuel efficiency and performance from our vehicles," said Bill Shaw, GM's North America manufacturing manager, in a statement.
The automaker also reached an agreement with the state to cap the state's liability for tax credits under the "MEGA" program, but did not specify the amount. According to the AP, the agreement approved by Michigan's economic development board is the latest designed to help Gov. Rick Snyder and future administrations better budget for billions in tax incentives authorized when the state was "hemorrhaging jobs."
According to the Detroit Free Press, as of December 31, 2014, General Motors has retained 32,890 MEGA-eligible full-time jobs and satisfied its original investment commitment in the state, according to economic development officials. It was unclear how much GM was able to receive in refunds as a result of redeeming its tax credits, but it's not the first domestic automaker to change up the formula.
Says the AP: "Michigan reached pacts earlier this year with Ford and Fiat Chrysler, which released their cap levels. Ford can qualify for up to $2.3 billion in tax breaks. Fiat Chrysler is eligible for about $1.9 billion. In February, the MEDC estimated the value of GM's tax credits, initially granted in 2009 and amended five times, at $2.1 billion — though that was before it notified lawmakers of a big increase in the state's overall liability for a number of incentive deals."