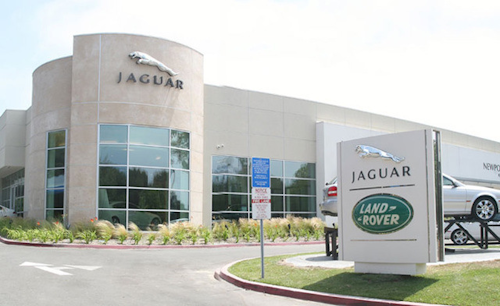 Jaguar Land Rover plans to enhance its electric vehicle technology with a new auto racing team set to debut next fall.

The British automaker, owned by India-based Tata Motors, announced that it will join the third season of the FIA Formula E Championship, which features single-seat electric vehicles.

The company's engineers will work directly with the race team in efforts to develop electric vehicle powertrains, motors and batteries under "extreme performance conditions."

"Electric vehicles will absolutely play a role in Jaguar Land Rover's future product portfolio and Formula E will give us a unique opportunity to further our development of electrification technologies," said engineering director Nick Rogers.

The company will partner with Williams Advanced Engineering — the technology arm of the British Formula 1 racing group — for its Formula E team. Williams previously worked with Jaguar on its C-X75 plug-in hybrid concept car.

"This was such an important decision for Jaguar and we wanted to get it right," said team director James Barclay. "With our future EV plans, Formula E was the obvious choice and we believe that the benefits are enormous."