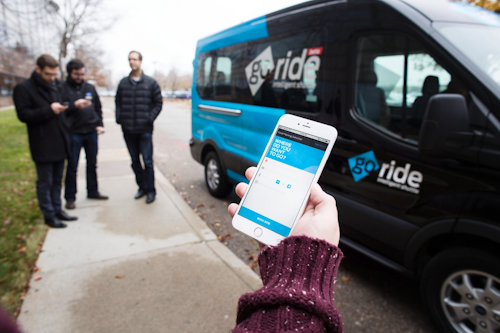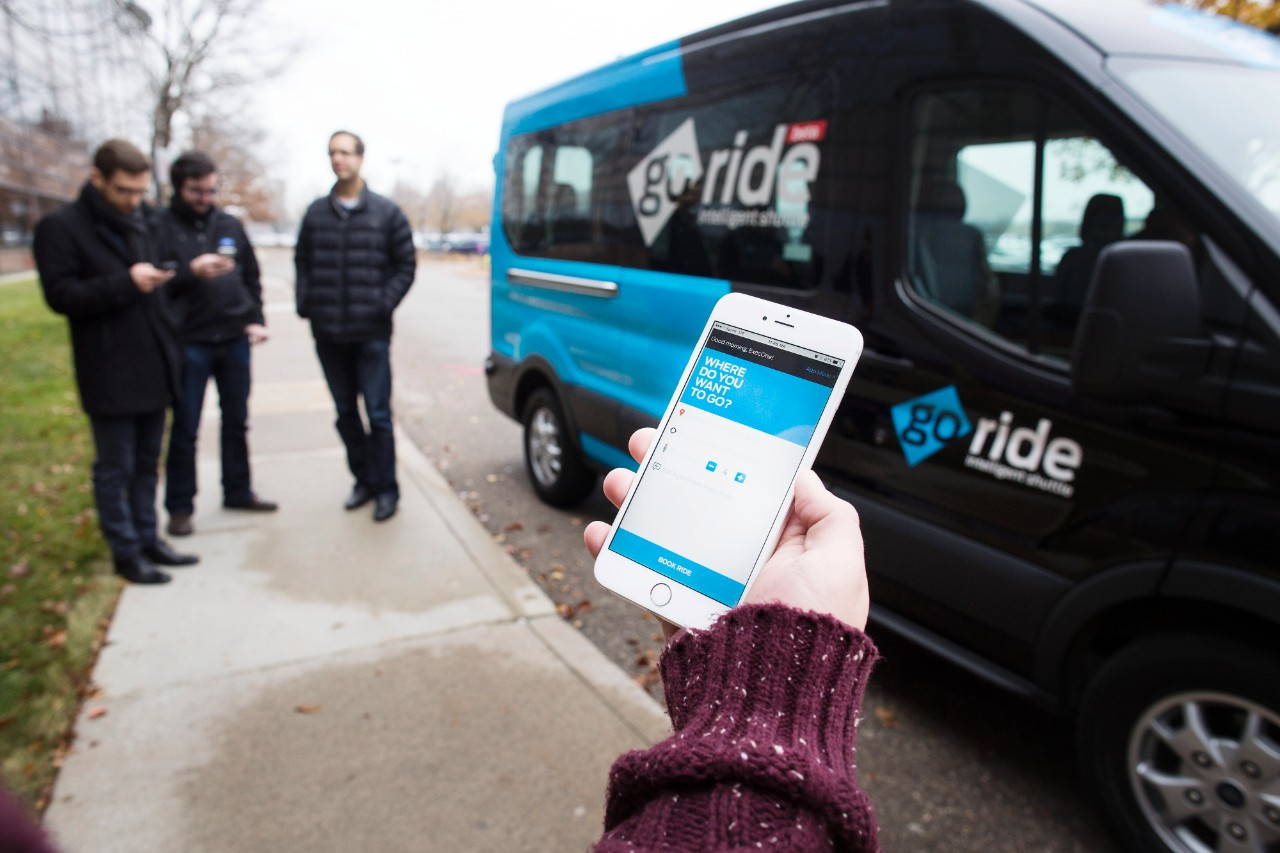 At a media event in Dearborn yesterday, Ford announced it is piloting a Dynamic Shuttle service as part of the Ford Smart Mobility plan – offering employees on-demand ride sharing around its Dearborn, Michigan, campus.
Dynamic Shuttle – a Ford Smart Mobility experiment announced in January – supports the company's broader effort to change the way the world moves. Ford Smart Mobility is the company's plan to take connectivity, mobility, autonomous vehicles, the customer experience, and data and analytics to the next level.
Providing a platform to test new ideas, the pilot ultimately could help Ford develop mobility solutions to improve the lives of people in cities struggling with traffic gridlock and few public transit options.
According to engadget, the program could create some competition for ride sharing services such as Uber. Incidentally, Uber made its own announcements this week, that it will trial two new ridesharing options, where users can share a van (UberHOP), or share a drivetime ride (UberCOMMUTE).
But Ford's angle is unique, as it attempts to cover the process of the ride share from A to Z, including both the dispatch and the automotive side. According to Ford's press release, its shuttle service will begin processing customer ride requests on the new platform as it gradually migrates from its dispatch-based platform. A mobile-friendly Web portal and smartphone application will be available to riders next quarter. The convenience of Ford's Dynamic Shuttle will allow people to summon point-to-point rides on-demand.
In developing the software, Ford's technology team also crafted the ideal shuttle vehicle.
Each Ford Transit shuttle has been adapted to carry six to eight passengers. Customer findings shaped the best vehicle height for easy on-boarding and off-boarding, as well as rider-requested amenities including complimentary Wi-Fi, USB charging ports for each seat and personal storage space.