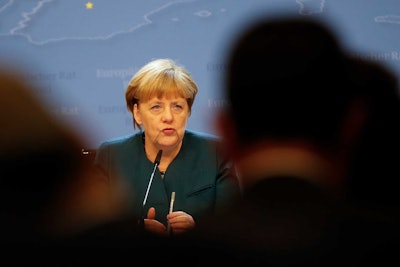 German Chancellor Angela Merkel says she thinks the internal combustion engines that are the mainstay of her country's auto industry will eventually have to be phased out.
Merkel told German weekly Super Illu that bans on new gas or diesel cars planned by other European countries are right in principle, but declined to say if Germany should head in that direction and if so, when.
An extract of her interview published Monday quotes Merkel as saying: "I can't give you a precise year yet, but the approach is the right one."
Merkel reiterated her criticism of the car industry over the Volkswagen diesel emissions scandal, saying it was up to automakers to repair the damage done.
Her comments come a month before a national election in which Merkel is seeking a fourth term.