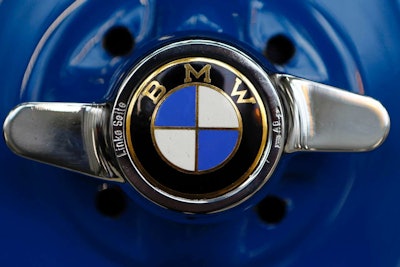 German luxury automaker BMW saw its net profit rise by nearly a third in the first three months of the year as sales increased in Europe, the U.S. and Asia, helped by profitable SUVs and the 7-Series large sedan.
The Munich-based automaker said Thursday that it made 2.15 billion euros ($2.34 billion) in the first quarter, up 31 percent on the 1.64 billion euros in the year-earlier quarter.
Profits were also boosted by a one-time gain of 183 million euros from the increased value of its HERE mapping venture with Daimler and Audi after new investors joined the business.
Sales leaders included the X5 SUV; unit sales for the vehicle made in Spartanburg, South Carolina; were up 18 percent while sales for the 7-Series rose 50 percent. SUVs and larger cars bring high profits per vehicle than more modest cars. Sales in China rose 12 percent while the United States saw a much more modest rose of 0.7 percent.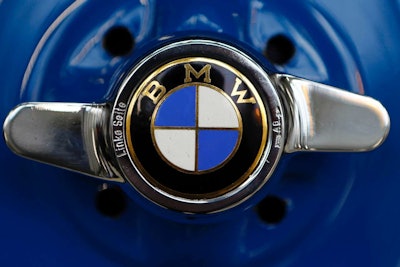 One key earnings figure, operating profit margin for the automotive division, fell to 9.0 percent from 9.4 percent but remained within the company's target range of 8-10 percent. The figure reflects how profitable the company's sales are, excluding financial items such as interest and taxes.
BMW's statement looked beyond the quarter and highlighted the company's push into the still-small market for electric vehicles.
It doubled sales of electric models such as the i3 and i8 to almost 20,000 in the quarter. Thought that's still only 3 percent of the company's sales, CEO Harald Krueger said the company was on course to sell more than 100,000 for the year.
Carmakers are investing heavily in electric vehicles to meet demands from governments for low-emission vehicles to fight air pollution and global warming. Better battery life and lower costs will be needed to make battery-powered cars more attractive for consumers. BMW has said it will bring out an electric vehicle called the iNEXT by 2021 with automated driving capabilities.