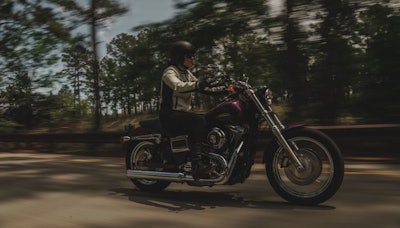 Harley-Davidson this week reported declines in sales and earnings for first quarter of the year.

The Milwaukee motorcycle maker said that earnings slid from $1.36 per share in the first quarter of 2015 to $1.05 per share in the first three months of this year — a drop of nearly 23 percent.

Retail sales fell 4.2 percent worldwide over that span; in the U.S. — home to the majority of purchases — sales declined by 5.7 percent but the company increased its market share among heavier motorcycles.
Outside the U.S., sales declined by 1.8 percent and fell in every region tracked by the company except Latin America, which saw an increase of more than 24 percent.

In addition, the company reported revenue of $1.5 billion and net income of $186.4 million, down from $1.75 billion and $250.5 million, respectively, in the first quarter of last year.

Officials attributed the numbers to sluggish sales throughout the industry as well as its decision to reduce shipments of motorcycles from the 2017 model year. The company said that dealerships, as a result, were able to focus on selling remaining inventory from 2016.

"First-quarter U.S. retail sales were in line with our projections and we remain confident in our full-year plan despite international retail sales being down in the first quarter," CEO Matt Levatich said in a statement.