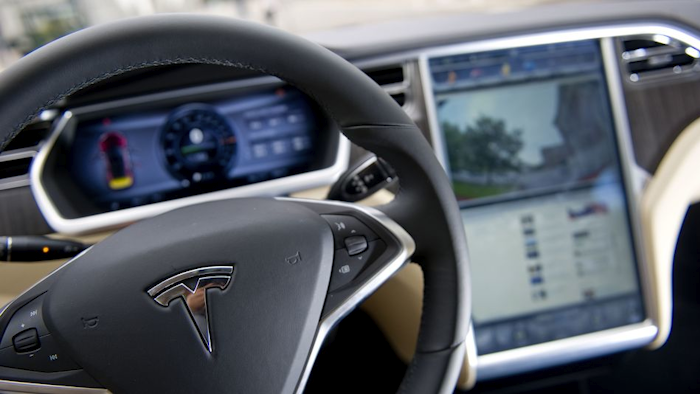 Tesla Motors' global sales increased by 50 percent in 2016 compared to the previous year but still fell just short of the electric vehicle maker's target for the year.

The company announced this week that it delivered about 22,200 vehicles to customers in the fourth quarter, which brought its annual delivery total to 76,230.

Although that was a sharp increase from the 50,580 vehicles sold in 2015, The Wall Street Journal noted that Tesla previously sought to sell "80,000 to 90,000 new vehicles" for the calendar year.

Tesla noted that the company met production goals by churning out 83,922 vehicles in 2016, up 64 percent from 2015's total, and that the delivery total should be viewed as "slightly conservative."
The company sells its electric vehicles directly to customers, rather than through dealerships, and said that it only counts deliveries once all paperwork is completed and the vehicle is officially transferred to owners.

Officials said in a statement that "production challenges" stemming from its Autopilot system shifted production toward the end of the fourth quarter and that some 9,200 cars were en route to customers at the end of the year. Those deliveries will be counted toward the first quarter of 2017.

Tesla orders between October and December set a quarterly record, and the company produced 24,882 vehicles during the period.

The Journal noted that Tesla hoped to reassure investors as it prepares to introduce its first car aimed at the broader auto market. The Model 3, which will be about half the cost of the current Model S and Model X, is slated to debut this year, but one analyst told the paper that it could be pushed into 2018.

Tesla CEO Elon Musk previously set vehicle production goals of 500,000 per year by the end of next year and 1 million annually by 2020.