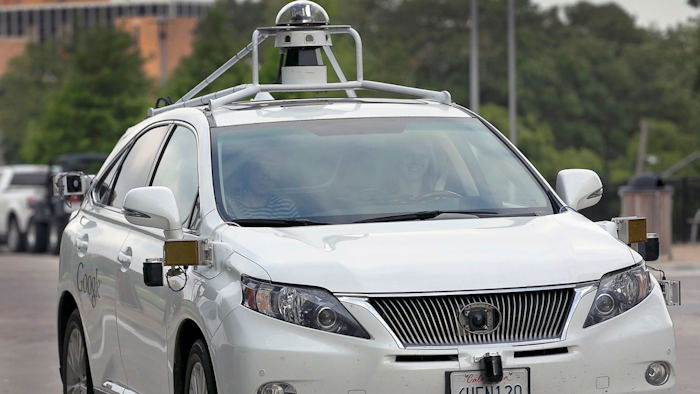 Los Angeles is paving the way for self-driving cars to get on public roads around the nation.
The city announced on Tuesday the creation of the Coalition of Transportation Technology at the Connected Car Expo — a media event that prefaces the Los Angeles International Auto Show.
The coalition is the first city-run project of its kind worldwide. It will be tasked with the logistics of getting autonomous vehicles onto roadways en masse — safely and without huge costs.
The members will study how to adapt pre-existing infrastructure, plan how the autonomous vehicles with get around the city and how that might impact pedestrians, bicyclists and piloted vehicles.
"This coalition will ensure that the demands and challenges of this new technology are fully considered as we invest in our infrastructure and plan for LA's transportation future," said Mayor Eric Garcetti. "Connected and self-driving cars promise to not only transform how we commute, but also how we think about safety and convenience of all automotive travel."
Currently, there are no federal safety regulations for self-driving cars — or regulations on what qualifies as autonomous. Many companies are currently testing their autonomous models on closed roads and in mock cities. This coalition, however, could be a model for other government bodies looking to take action. 
Do you think this move could be the push governments need to get regulations in line? Would you like to see self-driving cars on public roadways soon? Comment below or tweet @MNetKatie.