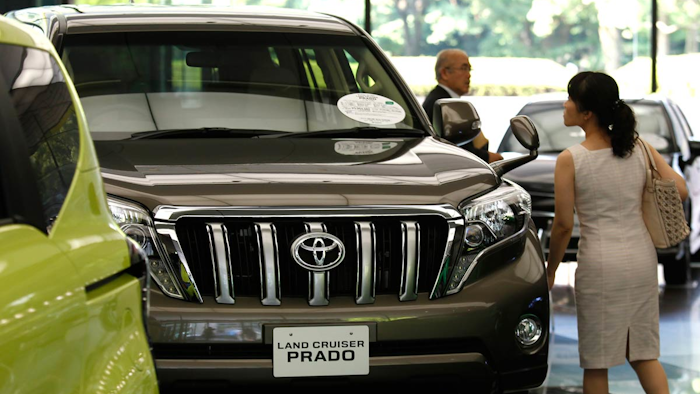 The top-selling U.S. automakers each reported increased sales last month compared to October of 2014, while Volkswagen's numbers were flat in the first full month after its diesel emissions scandal came to light.

Detroit's Big Three each touted their best October sales in more than a decade.

Sales of General Motors and Ford vehicles jumped by 16 percent and 13 percent, respectively — the best October numbers since 2004 — while Fiat Chrysler's 15 percent gain was good for its best October since 2001.

GM was paced by double digit increases among its GMC, Chevrolet and Cadillac brands, while Buick sales declined by 0.2 percent.

Ford and Lincoln truck and SUV sales each climbed by 15 percent compared to an 8 percent jump among the company's cars.

FCA, meanwhile, reported increases among each of its five brands, including a 33 percent sales increase by Jeep.

Among top foreign automakers in the U.S., Honda set an October sales record after a sales increase of 8.6 percent. Honda sales rose 9.3 percent while Acura increased 4.2 percent.

Toyota and Nissan each grew by 13 percent compared to the previous October.

Combined, those six companies comprised more than 75 percent of the U.S. auto market in September, according to numbers from The Wall Street Journal.

The news wasn't so good, however, for Volkswagen, which remains plagued by reports about software designed to manipulate emissions levels during official testing.

The German automaker reported a 0.24 percent sales increase last month.

"We would like to again thank our customers for their patience and loyalty," said Mark McNabb, VW's U.S. COO. "Volkswagen is committed to making things right and actively working to restore trust."