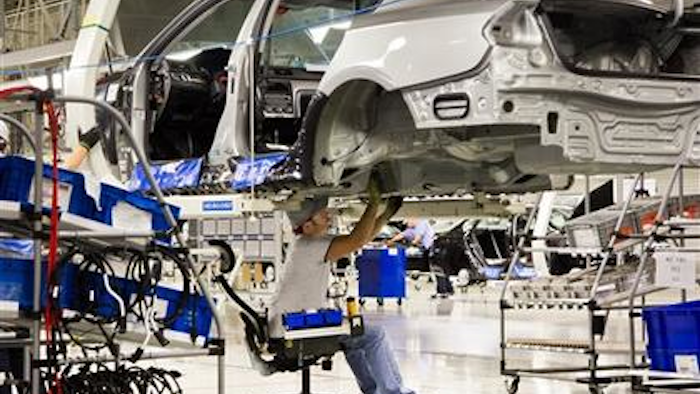 NASHVILLE, Tenn. (AP) -- An anti-union group on Monday raised concerns that Volkswagen could move to recognize the United Auto Workers at its Tennessee plant without a vote.
The Center for Worker Freedom said in a release that it would be a "betrayal" of the workers at the Chattanooga plant to recognize the UAW even though they voted 712-626 against the union in February.
The National Labor Relations Board is scheduled to hold an April 21 hearing on the UAW's challenge of the union vote on allegations that Republican politicians interfered with a fair outcome.
"If the company lets the union walk in anyway, it will have made clear its contempt not only for its workers and the state of Tennessee, but the democratic principle itself," Matt Patterson, the group's executive director, said in the release.
A Volkswagen spokesman did not return a message seeking comment. Gary Casteel, a regional director for the UAW, said he would not respond to "idle speculation by anti-union groups."
"The UAW has a good relationship with Volkswagen and its works council leadership. Volkswagen operates with a high level of integrity and has deep respect for workers' rights," Casteel said in an email.
Volkswagen wants to establish a works council at the plant, which would represent both hourly and salaried employees. But the German automaker has said U.S. law requires the company to work with an independent union to represent the blue collar employees.