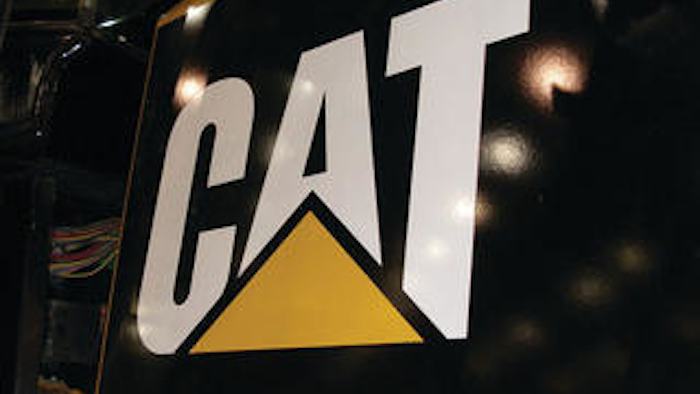 Check out some of this week's top headlines from across Manufacturing.net, from a senator's accusations that CAT has avoided billions in taxes to CBS' "audio error."
Senator: CAT Avoided Billions In Taxes
WASHINGTON (AP) -- Executives from manufacturing giant Caterpillar Inc. are heading to Capitol Hill to explain what one senator calls an aggressive strategy to avoid paying billions of dollars in U.S. taxes.
Caterpillar has avoided paying $2.4 billion in U.S. taxes since 2000 by shifting profits to a wholly-controlled affiliate in Switzerland, according to a report released by Sen. Carl Levin, D-Mich.
Levin chairs the Senate investigations subcommittee. His subcommittee is holding a hearing on the report Tuesday. Representatives from Caterpillar and accounting firm PricewaterhouseCoopers LLP are scheduled to testify. Continue reading...
---
CBS Dubs Sound For Tesla Electric Car
NEW YORK (AP) -- CBS News says an editor made an "audio error" in dubbing the sound of a loud traditional car engine over footage of the much quieter Tesla electric car in a "60 Minutes" story that aired Sunday.
Spokesman Kevin Tedesco said Tuesday the loud car audio has been edited out of the online version of the story on Tesla founder Elon Musk. Anchor Scott Pelley reported the story, and CBS said he wasn't aware of the added audio ahead of time.
The revving sound, as opposed to the much quieter windlike noise of a Tesla, was noticed by the auto enthusiast website Jalopnik.com. Writer Robert Sorokanich said it almost sounded like a motorcycle. Continue reading...
---
2 More Recalls Push GM Total To 4.8M
DETROIT (AP) -- General Motors announced two more recalls, bringing to 4.8 million the number of cars, trucks and SUVs the automaker has called back for repairs in the past month.
The string of recalls, topped by an ignition switch problem in compact cars now linked to 13 crash deaths, has embarrassed the company and sidetracked its new CEO, who started work just over two months ago. GM has admitted knowing about the switch problem a decade ago, yet it didn't recall any cars until February. The recall delay has brought two congressional investigations and probes by the Justice Department and the National Highway Traffic Safety Administration. Continue reading...
---
Gov't To Require Rearview Cameras In New Vehicles
The U.S. Department of Transportation is issuing a final safety rule that requires rearview technology in many new vehicles. The move is an effort to reduce deaths and serious injuries caused by backup accidents.
The final rule issued Monday by the department's National Highway Traffic Safety Administration will require new vehicles under 10,000 pounds (4,535 kilograms) — including buses and trucks— to include rear visibility technology if they are manufactured on or after May 1, 2018. The rearview cameras expand the field of vision for drivers to include a 10-by-20-foot (3-by-6-meter) zone directly behind the vehicle. Continue reading...
---
Old Habits Embarrass Samsung, LG Abroad
SEOUL, South Korea (AP) — When Samsung unveiled a new smartphone at the storied Radio City Music Hall, the Broadway-style spectacle was memorable not for technology but for a cast of giggling female characters who fantasized about marrying a doctor, fretted about eating too much cake, and needed a man's help to understand how to work the phone.
The stereotypes were blatant even for an industry where skimpily clad booth babes are a staple of trade shows and high-level female executives are a rarity. A backlash spread online as the event, live-streamed on the Internet and broadcast in Times Square, unfolded.
How could an international company that wants to be seen as an innovator and spends more than $11 billion a year on advertising and promotions so badly misjudge its audience? Without too much difficulty and often it turns out. Continue reading...
---
Haslam Says No Threat Implied In VW Incentive Offer
NASHVILLE, Tenn. (AP) -- Republican Gov. Bill Haslam said Wednesday that making a $300 million incentive package for Volkswagen subject to labor talks concluding to the state's satisfaction was not a threat but a "statement of reality" about the political landscape in Tennessee.
Haslam stressed to reporters that any grants and tax credits offered to encourage the German automaker to build a new SUV in Chattanooga rather than in Mexico would have to be approved by the Republican-controlled Legislature, where its fate would be uncertain if the United Auto Workers union began representing workers.
The state "wanted something that could be approved in the Legislature and was good for the state," Haslam said. "That's not unreasonable." Continue reading...
---
How Much Is Your Life Worth?
After the bailout backlash, I didn't think General Motors could face a bigger public relations nightmare. Clearly, I was wrong.
Not long after Toyota settled with the U.S. government for $1.2 billion, GM finds itself in front of Congress, answering questions about a recall that involved the deaths of 13 people. Continue reading...
Every Friday, we will be rounding up the most popular news items of the week based on site traffic. Feel free to share your thoughts, questions or concerns by sending an email to amy.lawrence@advantagemedia.com.