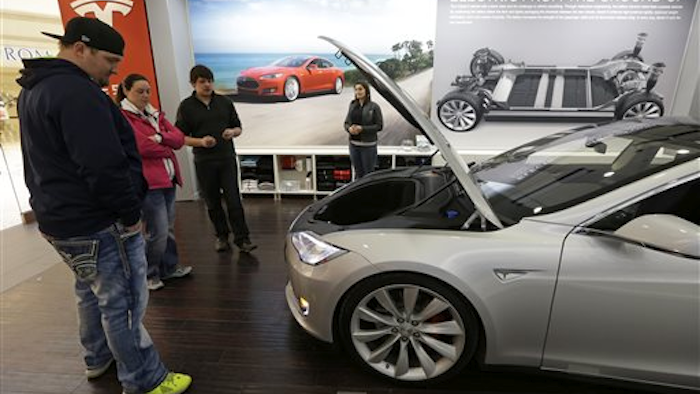 NEW YORK (AP) -- CBS News says an editor made an "audio error" in dubbing the sound of a loud traditional car engine over footage of the much quieter Tesla electric car in a "60 Minutes" story that aired Sunday.
Spokesman Kevin Tedesco said Tuesday the loud car audio has been edited out of the online version of the story on Tesla founder Elon Musk. Anchor Scott Pelley reported the story, and CBS said he wasn't aware of the added audio ahead of time.
The revving sound, as opposed to the much quieter windlike noise of a Tesla, was noticed by the auto enthusiast website Jalopnik.com. Writer Robert Sorokanich said it almost sounded like a motorcycle.
"It's one thing to dub exciting motor noises over a mundane-sounding car, but to plop engine sounds on a car that most folks realize is nearly silent? That just seems ... bizarre," he wrote.
Tesla had no comment on the editing, a spokeswoman said Tuesday.
It's been a rough year at television's most popular newsmagazine, with correspondent Lara Logan still on leave after an internal CBS report questioned her reporting and objectivity on a story about an attack on the U.S. mission in Benghazi, Libya. Critics also questioned the show's reporting on stories involving the National Security Agency and Amazon.