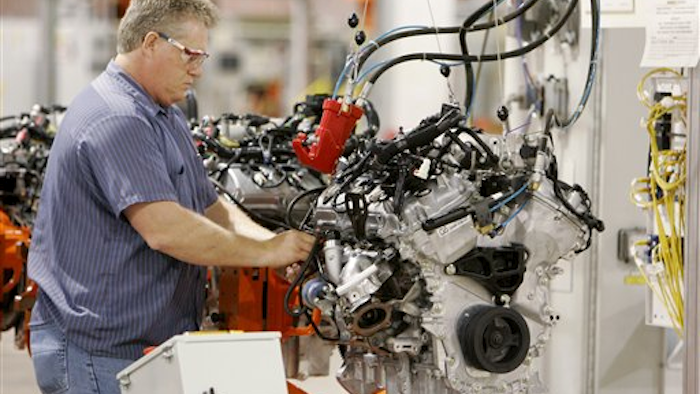 LIMA, Ohio (AP) -- Ford says it will invest $500 million and add 300 jobs at its engine plant in northwestern Ohio so that it can begin making a new V-6 engine.
The automaker announced Friday that the plant in Lima (LY'-muh) will make the new 2.7-liter engines for the 2015 Ford F-150.
Ford's Lima engine plant employs about 900 workers.
The company announced earlier this month that it will build its Ford F-650 and F-750 trucks at its assembly plant west in Avon Lake, west of Cleveland.