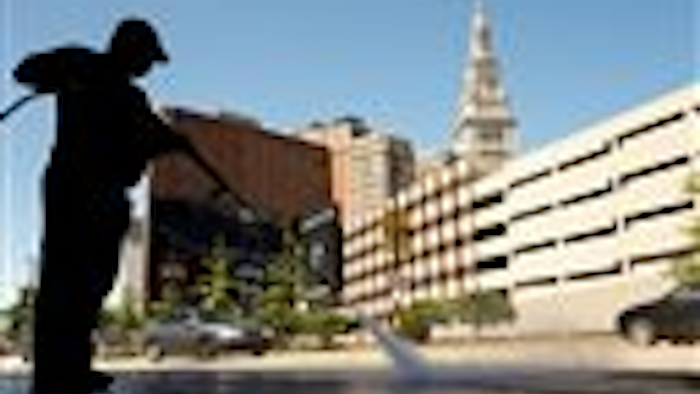 WASHINGTON (AP) — U.S. companies are advertising a lot more jobs. But when it comes to filling them, many remain cautious.
Job openings soared 8 percent to 5.75 million in July, the most since records began in 2000, the Labor Department said Wednesday.
Meanwhile, total hiring slipped to just below 5 million, from nearly 5.2 million in June. The figure suggests that many businesses are having trouble finding people with the skills they need.
How quickly businesses fill their open jobs can have a big impact on hiring and wages.
If companies decide to offer higher pay to attract more applicants, that would provide a much-needed boost to wages. If instead they simply take more time sifting through applications to find an ideal candidate, that would slow overall job gains.
Some economists say that a mismatch between the skills of many of the unemployed and the skills needed by expanding companies is a big reason that openings are rising more quickly than actual hiring. Openings are up 22 percent in the past year, while hiring has declined. For example, construction workers who lost jobs in the housing bust may not have transitioned to fields where jobs are plentiful, such as health care.
"The data ... now signal unambiguously that the labor market is unable to supply the people companies need," Ian Shepherdson, chief economist at Pantheon Macroeconomics, wrote in a note to clients. "Usually, that means wages will accelerate, though the evidence for that now is mixed."
In the past 12 months, average hourly pay has increased just 2.2 percent, up from a 2 percent pace in July. But that is below the 3.5 percent to 4 percent that is typical in a healthy economy.
Other economists say that the so-called "skills mismatch" is exaggerated. They argue that if businesses can't find the workers they need, then wages would rise more quickly. And if they were truly desperate, employers should be willing to perform more training of new hires, these economists say.
The figures come after last Friday's jobs report pointed to steady, if modest, hiring. Employers added 173,000 jobs in August, the fewest in five months, though job gains in June and July were revised higher.
The Friday jobs data are a net total: Jobs gained minus jobs lost. The data reported Wednesday, in the Job Openings and Labor Turnover survey, represent total hiring, as well as quits and layoffs. Net job gains can increase if layoffs or quits fall, even if gross hiring remains flat.
Job openings have soared particularly high in professional services, a category that includes highly-skilled jobs in fields such as information technology, engineering and accounting. Available jobs in that category jumped 122,000 in July to 1.3 million. They soared 46 percent in the past 12 months, a huge gain.
Tom Gimbel, chief executive of the LaSalle Network, a Chicago-based recruiting firm, says that many of his clients are struggling to fill technology jobs in specialties such as data analytics, social media marketing and cybersecurity.
"There are more jobs available, but they are in such unique positions that didn't exist 5 to 10 years ago," he said. "The supply hasn't caught up to the demand yet."
Still, the fact that employers are willing to advertise so many jobs suggests they are confident the economy will grow strongly enough to generate greater demand for their goods and services.
The number of available jobs also rose in lower-paid areas such as retail, hotels and restaurants.
More openings could contribute to a decision by the Federal Reserve next week to raise interest rates for the first time in nine years. The Fed has held the short-term rate it controls at nearly zero in an effort to encourage more borrowing and spending.
But other data from the job openings report could point in the other direction. The number of people who quit their jobs remained stuck at 2.7 million. More quitting would be a good thing because most people quit to take new jobs, usually at higher pay.
Fed chair Janet Yellen has indicated that she closely follows the openings, hiring and quits data.