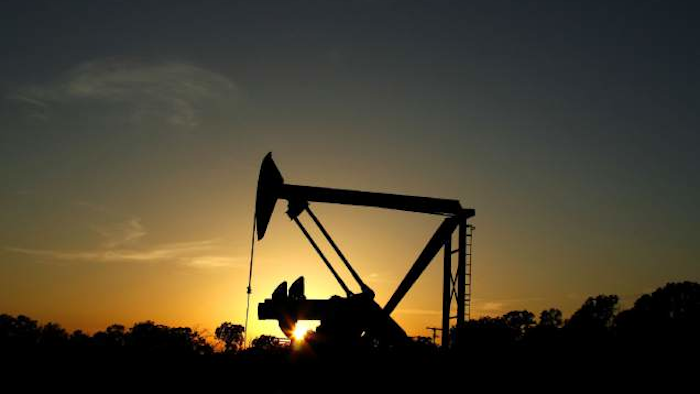 GILLETTE, Wyo. (AP) — A downturn in Wyoming's fossil-fuel extraction industries has some people who've been laid off retraining for other lines of work.
Through the end of July, Wyoming had 15 percent fewer energy industry jobs than it did a year earlier, according to the U.S. Department of Labor Bureau of Labor Statistics.
Most losses are in oil and gas exploration and businesses that depend on coal mining, the Gillette News-Record reports (http://bit.ly/1IWw62f).
Tony Giest, 44, has been studying machine-tool technology at Gillette College after losing his job at the Buckskin coal mine in January. Retirement savings are paying for his school, he said.
"It's absolutely hitting people hard," Giest said. "In fact, I'm actually over at somebody's house right now who got laid off about a month ago. He worked for one of the local welding outfits. They just laid off a bunch of people just recently."
At this time last year, all 27 of Gillette-based Cyclone Drilling's rigs were operating somewhere, mostly in Wyoming and North Dakota. That number has dropped to eight, President Patrick Hladky said.
With each rig directly employing 25 people, plus others employed through outside support services, those 19 sidelined rigs account for at least 475 jobs, he said.
"That's the hardest part and the worst part," Hladky said. "It's losing the quality employees that make the company."
Once oil and gas prices start to rise again and exploration resumes, he said, the company will need to retrain people to work the rigs. "We have a training facility here in Gillette, so to fire up a rig quickly will become a bigger task," Hladky said.
For now, Cyclone's home office in Gillette has been keeping busy by building new rigs and maintaining existing equipment. But it's not the same as working, Hladky said.
He expects the downturn to endure.
"The one in '99 was the worst one ever, at least for us. For the one in 2008, we were only down eight months to a year," he said. "This one looks to last a couple of years."
Giest said he weathered several rounds of layoffs at the mine before his number finally came up. Now he works about 10 hours a week in the college's machine tool lab, earning $20 an hour less than what he was making at the mine.
A lot of fear goes with starting a new career at his age, he said. "But you have to make the commitment," Giest said.