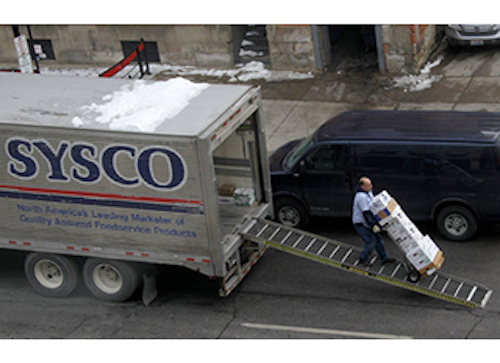 NEW YORK (AP) — Nelson Peltz's Trian Fund Management has acquired a 7.08 percent stake in Sysco, making it the food distributor's largest shareholder.
In a regulatory filing Friday, Trian said that the Houston company has underperformed and that it has met with CEO William Delaney to talk about ways to change that.
Sysco, in a printed statement, confirmed the discussions with Trian and said that it expects to provide details about strategic initiatives next month.
Shares of Sysco Corp. jumped nearly 7 percent Friday afternoon to $41.04.
Last year, Trian pushed PepsiCo to split its drinks and snack units and this year it lobbied DuPont to break the company up into separate divisions.
Sysco, based in Houston, sells and distributes food products to hospitals, schools and restaurants.