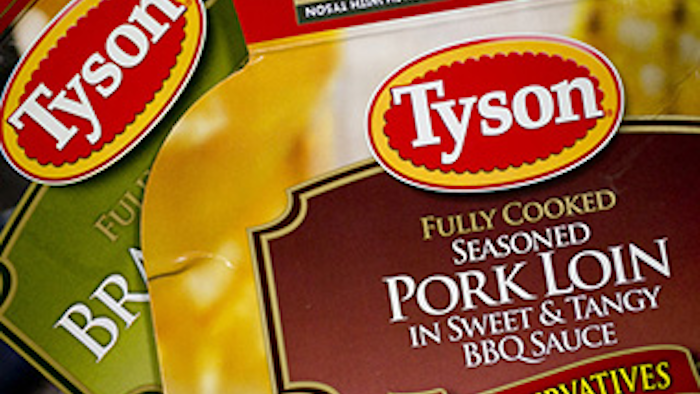 NEW YORK (AP) — Tyson Foods said Friday it will end beef production at a plant in Denison, Iowa, laying off about 400 workers as it cuts back on its capacity.
There is too much beef production capacity in the region and cattle supplies remain low, the company said.
Tyson Foods said its Denison plant employees will be able to apply for jobs at other Tyson locations, and it plans to offer financial incentives to hourly workers who qualify for openings at a facility in Lexington, Nebraska. Tyson Foods Inc. has six other beef plants in the U.S.
The Springdale, Arkansas-based company said it won't close the plant entirely: It will continue to render by-products from other locations and around 20 people will work there.
Tyson Foods said its beef business lost money in its latest fiscal quarter because cattle costs were up and supplies decreased, which meant it couldn't sell as much beef.
"Unless beef market conditions improve rapidly, we will not achieve our previous guidance," CEO Donnie Smith said.
High feed costs and lower production of beef cattle have been a continuing problem. In its last fiscal year, Tyson's beef business processed fewer cattle than it had the year before, and it was the only Tyson Foods division that didn't report an increase in sales volume.
Tyson Foods said several years ago that it might close the 54-year-old Denison plant, but said in March 2014 that it would stay open.
Shares of Tyson Foods Inc. rose 6 cents to $42.36 in afternoon trading.