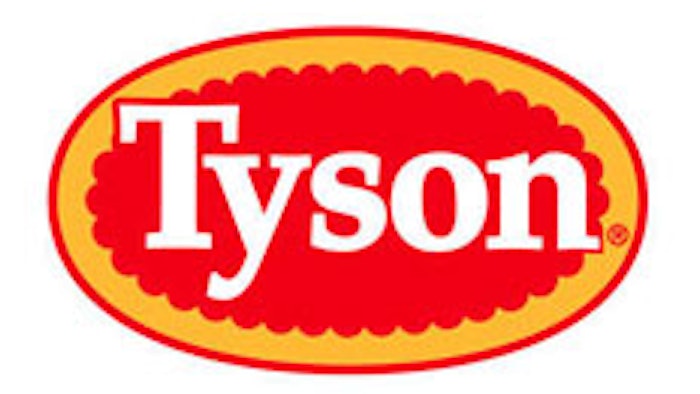 NEW YORK (AP) — Tyson Foods said Tuesday that its fiscal second quarter has been tougher than expected because of lower margins in its beef and pork divisions. The nation's biggest meat company said it's still optimistic about its full-year results.
Its shares dropped more than 4 percent in morning trading.
Tyson Foods Inc. made the comments to investors at the Goldman Sachs 17th Annual Agribusiness Conference in New York.
Chief Operating Officer James Lochner said that over the last month the value of beef has dropped more than the price of cattle. He also noted that pork margins are starting to show signs of improvement.
While beef and pork have struggled, the company's chicken segment continues to do well. Tyson anticipates that division will perform particularly well in the fiscal year's second half.
"Even with pricing up substantially year-over-year, chicken is a good value for consumers, and food service continues to promote chicken heavily," Lochner said in a statement.
Earlier this month Tyson Foods reported that its fiscal first-quarter net income rose 11 percent, as chicken and beef prices increased. Chicken and beef sales rose in the quarter, with pricing up for both. Sales of pork and prepared foods fell as their prices declined.
The Springdale, Ark., company also told then Goldman Sachs conference that it will roll out a new line of all-natural chicken under its NatureRaised Farms brand. The line will include products made from cage-free chickens raised without antibiotics or added hormones and fed a 100-percent vegetarian diet.
Tyson Foods shares fell 97 cents, or 4.2 percent, to $22.30 in morning trading. Over the past 52 weeks, the shares have traded in a range of $14.06 to $24.31.