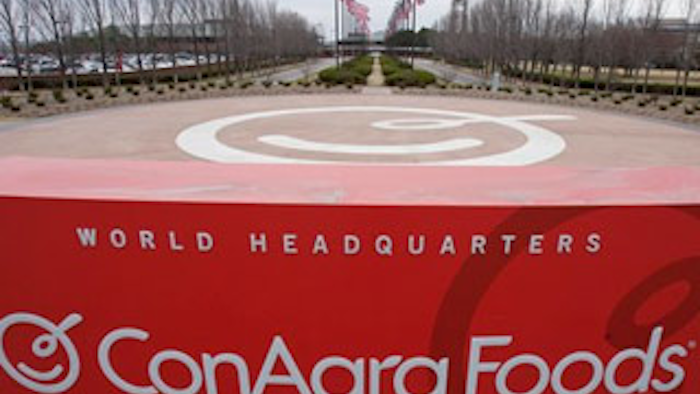 OMAHA, Neb. (AP) — ConAgra Foods is raising its earnings forecast to account for its $5 billion acquisition of food maker Ralcorp and better-than-expected results from its consumer foods and commercial foods segments.
The food company, whose brands include Banquet and Chef Boyardee, said Tuesday that it now foresees adjusted earnings of about $2.15 per share for fiscal 2013. That's up from its previous guidance for earnings of at least $2.06 per share.
Analysts surveyed by FactSet had expected $2.12 per share.
ConAgra Foods Inc. announced in November that it was buying store-brand food producer Ralcorp for $90 per share. The Ralcorp transaction is expected to add about 5 cents per share to ConAgra's fiscal 2013 adjusted earnings.
ConAgra said it expects Ralcorp to add about 25 cents per share to its fiscal 2014 adjusted earnings. ConAgra, based in Omaha, Neb., is expected give its full 2014 financial forecast in June.
ConAgra said it will concentrate on paying off debt taken on to finance the Ralcorp acquisition through the end of fiscal 2015. It plans to keep its $1-per-share annual dividend through that period and will consider raising that after it has made progress on reducing its debt.