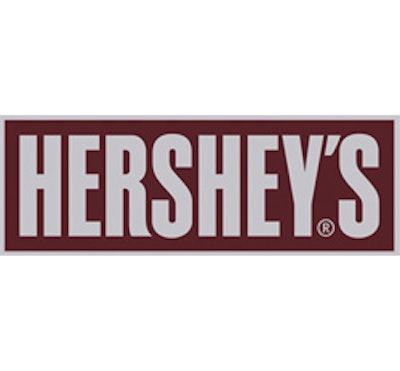 NEW YORK (AP) — An analyst is raising his price target for Hershey, saying the launch of its chocolate and fruit berries product has the potential to expand the chocolate segment.
David Driscoll of Citi Investment Research said in a client note that most of the products in the chocolate category right now consist of chocolate, peanut butter, peanuts, caramel, nougat, mint and coconut.
Hershey Co. is now bringing a chocolate and fruit product to the market via its acquisition of the Brookside brand.
Driscoll believes that Brookside has promise due to the differentiated ingredient pairing, indulgent feel of the product and consumers' perception that a fruit and chocolate product is better for them.
"We see the potential for Brookside to become a $500 million brand at U.S. retail, which compares to $1.5 billion for Reese's and is on par with KitKat and Kisses," he wrote.
Driscoll estimates Hershey is spending $40 million in advertising on Brookside this year. He views it as a significant move for the company, explaining that new brands are very rare in the U.S. confection market, with most new products typically extensions of an existing brand.
"We believe the future appears bright for Hershey given its focused strategy, and the potential for solid growth in its core U.S. business, coupled with international expansion and the Brookside opportunity," the analyst said.
Driscoll maintained a "Buy" rating and lifted its price target to $100 from $89. Hershey shares finished at $86.41 on Monday. They have traded in a 52-week range of $61.61 to $87.62.
A representative for Hershey did not immediately respond to an email seeking comment.