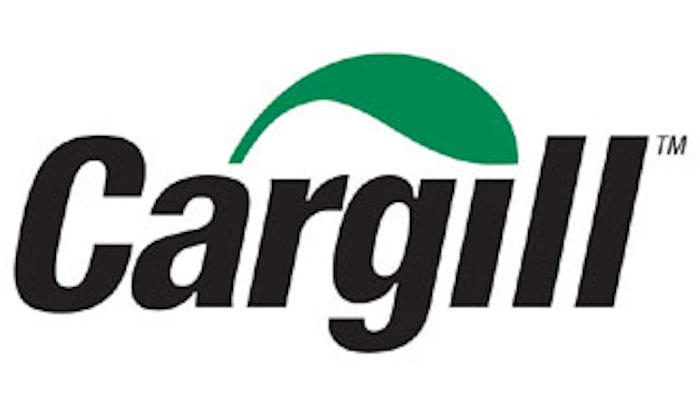 MINNEAPOLIS (AP) — Cargill said Tuesday that its fiscal third-quarter net income fell 42 percent, hurt by higher costs at its meat processing businesses.
For the quarter ended Feb. 28, the privately held agribusiness company earned $445 million, down from $766 million in the same period a year ago. Revenue edged up 1 percent to $32.2 billion.
Minneapolis-based Cargill said its North American meat processing businesses were pressured by the high cost of feed ingredients stemming from last year's drought conditions in many parts of the country.
In addition, results at the company's animal nutrition business were pulled down by Venezuela's currency devaluation in February and by tough economic conditions in meat and dairy production, Cargill said.
Origination and processing earnings fell from year-ago levels on mixed results from different regions.
While export demand for U.S. soybeans and meal was strong all quarter due to limited pre-harvest supplies in South America, weather delays and logistical problems resulted in lower-than-expected Brazilian soybean and soybean product exports, the company said.