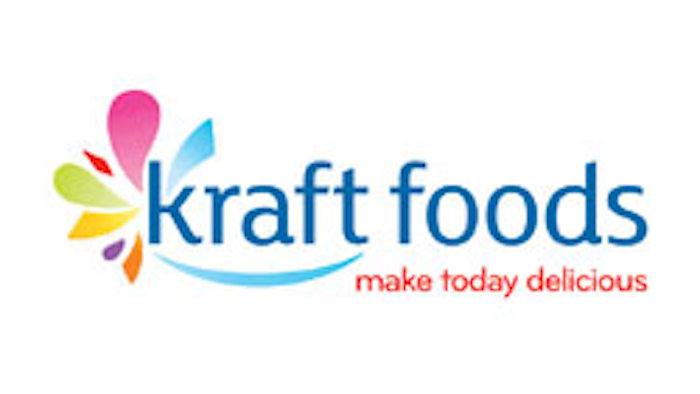 NEW YORK (AP) — Kraft Foods CEO Tony Vernon got a big pay bump last year after rising to the top spot as part of the company's split with its global snack business.
Vernon was given a pay package worth $6.8 million in 2012, according to a filing made with the Securities and Exchange Commission on Friday. That's up 49 percent from $4.6 million the previous year.
The 57-year-old executive had been serving as the head of the North American unit of Kraft's predecessor company when CEO Irene Rosenfeld announced the split. The parent company, which is still headed by Rosenfeld, took on the name Mondelez and kept international brands such as Oreo and Cadbury. The other company held onto the Kraft name and North American grocery brands, such as Oscar Mayer Miracle Whip and Jell-O.
For 2012, Vernon's pay package included a base salary of $920,000, which was up 21 percent from 2011. His stock awards almost doubled to $4 million and his option awards rose 56 percent to $791,000. His annual incentive pay, which is based on the company's financial performance, fell 19 percent to $947,600.
All other compensation came to $216,600 and included car expenses, financial counseling and contributions to retirement plans. The company noted in the SEC filing that Vernon's pay package was raised at the beginning of the year in recognition of his future role as CEO.
In its first quarters as an independent company, Vernon has said that Kraft is focusing on pruning underperforming brand extensions and focusing on big, industry-changing innovations. But the Northfield, Ill.-based company has stumbled out of the gate with disappointing sales figures, saying that it was caught off guard when competitors lowered prices.
The company said in an earlier SEC filing that it earned $2.75 per share in 2012, down from $3 per share in 2011.
Earlier this week, an AP analysis of a regulatory filing found that Mondelez gave Rosenfeld a pay package worth $22 million. That was a 40 percent bump from the previous year and included a special $10 million stock bonus for orchestrating the company's transformation.
The Associated Press formula for executive compensation takes into account salary, bonuses, perks, above-market interest the company pays on deferred compensation and the estimated value of stock and stock options awarded during the year. The AP formula does not count changes in the present value of pension benefits, which makes the AP total slightly different in most cases from the total reported by companies to the SEC.
The value that a company assigned to an executive's stock and option awards for 2012 was the present value of what the company expected the awards to be worth to the executive over time.