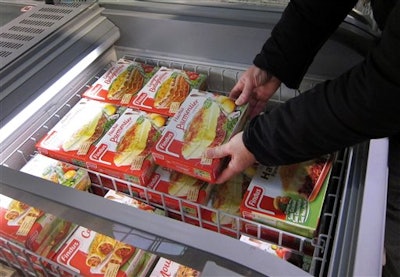 THE HAGUE, Netherlands (AP) -- A meat processing plant and wholesaler suspected of mixing undeclared horse meat with beef has been declared bankrupt.
A court in the eastern Dutch city of Den Bosch court declared the Willy Selten meat works bankrupt Tuesday. The company is at the center of a huge recall announced last week of suspect beef across the European Union.
A Dutch labor union requested the bankruptcy on behalf of workers who had not been paid since February and can only claim unemployment benefits once their employer has been declared bankrupt.
Last week, the Netherlands Food and Consumer Product Safety Authority called on 370 companies around Europe and 132 more in the Netherlands to recall 50,000 tons of meat they bought from Willy Selten.
Calls to the company went unanswered Tuesday.