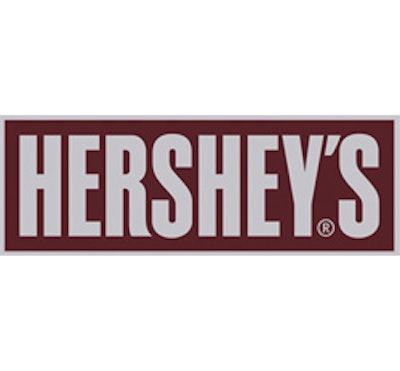 HERSHEY, Pa. (AP) — Hershey's second-quarter net income increased 18 percent as the company sold more candy and costs for its ingredients dropped.
The maker of Kit Kats, Twizzlers and Hershey's Kisses raised its outlook for the year and increased its dividend Thursday.
For the period ended June 30, Hershey Co. earned $159.5 million, or 70 cents per share. That compares with $135.7 million, or 59 cents per share, in the same months a year earlier.
Excluding costs related to pensions, acquisitions and other items, earnings rose 6 cents to 72 cents per share, beating Wall Street's prediction by a penny. Lifting profit were lower ingredients costs, sales volume gains and higher sales of more profitable candy.
Revenue for the Hershey, Pa., company climbed 7 percent to $1.51 billion from $1.41 billion during the quarter. The performance met Wall Street's forecast, according to FactSet. The company said it gained market share in many of its big brands. New products in the U.S. and overseas also lifted sales.
For the year, Hershey's expects that new products such as Hershey's Kisses Deluxe and Hershey's Drops chocolates, set to launch in China in the fourth quarter, would drive sales, as well as higher volumes in core brands. The company predicts that revenue will rise 7 percent in 2013. It had previously forecast a 5 to 7 percent gain.
The company also raised its earnings forecast slightly, to $3.68 to $3.71 per share. Analysts polled by FactSet predicted $3.66 per share.
Hershey lifted its quarterly dividend by 6.5 cents, or 16 percent, to 48.5 cents. The dividend will be paid on Sept. 13 to shareholders on Aug. 23.
The stock added 29 cents to $93.17 in late morning trading. The stock is up 29 percent in 2013, peaking at $93.86 Wednesday. That's its highest level in records dating back to 1985.