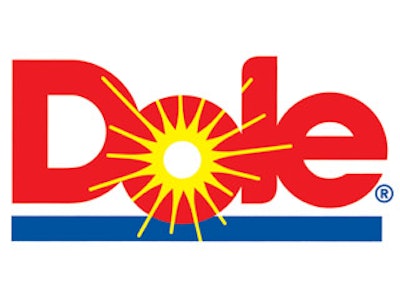 WESTLAKE VILLAGE, Calif. (AP) — Dole Food said Wednesday that it has not received any alternative third-party bids, removing a hurdle for Chairman and CEO David Murdock to take the company private in an approximately $1.21 billion deal.
Dole Food Co. said the 30-day "go-shop" period in which it could seek out alternative offers has expired.
Dole announced last month that Murdock planned to take the fresh fruits and vegetable business private, raising his offer to $13.50 per share last month from an initial bid of $12 per share.
The deal is expected to close in the fourth quarter. It still needs approval from a majority of the outstanding stock owned by shareholders other than Murdock, as well as customary regulatory approvals in certain countries.
Dole has gone through a number of major changes recently.
It sold its packaged foods and Asia fresh business for $1.69 billion in a deal that closed in April. That allowed Dole to become solely an international commodity produce company, with a narrower focus that also makes its earnings more volatile.
In May, Dole said it would indefinitely suspend its $200 million share repurchase program and use its cash instead to update its shipping fleet to enhance growth prospects. The company said that another factor in the suspension of the repurchase plan was the drag on earnings, due to recent losses in its strawberry business.
Shares of Dole fell 6 cents to $13.50 in morning trading Wednesday.