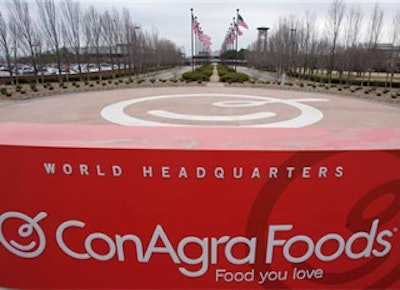 OMAHA, Neb. (AP) — ConAgra trimmed its outlook for 2014 after a slow start to its fiscal year, sending shares down 2 percent before the market opened Tuesday.
The food company — whose brands include Chef Boyardee, Healthy Choice and Reddi-wip, now expects adjusted earnings in a range of $2.34 to $2.38 for the year, down from its prior outlook for earnings of about $2.40 per share.
Analysts had projected earnings of $2.42 per share, according to a FactSet poll.
The company posts its full first-quarter earnings on Sept 19, but said Tuesday that it will report adjusted earnings were 37 cents per share. That's well short of the 45 cents expected by Wall Street.
The company cited weakness in the consumer foods division.
Its share declined 80 cents to $32.76 before the opening bell.