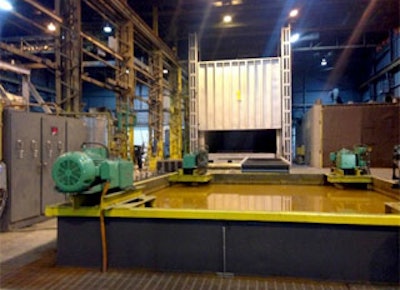 Milwaukee, Wis. (Manufacturing.net) — Complete Heat Treating, LLC has announced its acquisition of all assets and equipment of the former Wisconsin Steel Industries, Inc. With the completion of this acquisition, Complete is breaking into the commercial heat treating market in the Midwest, as the combined companies have more than 75 years of service in the metalworking industry.
The purchase of Wisconsin Steel was made by Complete in 2011, with the relocation of all equipment and key personnel having now concluded.
All equipment from both companies has been consolidated at a 65,000 square-foot facility in Milwaukee. That plant features a gas-fired car bottom furnace powered by 40 million BTUs and a 1 million-pound load capacity. Other equipment includes five car bottom furnaces, five box furnaces, heavy-duty polymer and water quench tanks, and much more. The facility is meeting ISO 9001 certification standards.
Wisconsin Steel was established in 1939 by Ted Dolhun, Sr., grandfather to the current owners of Complete.