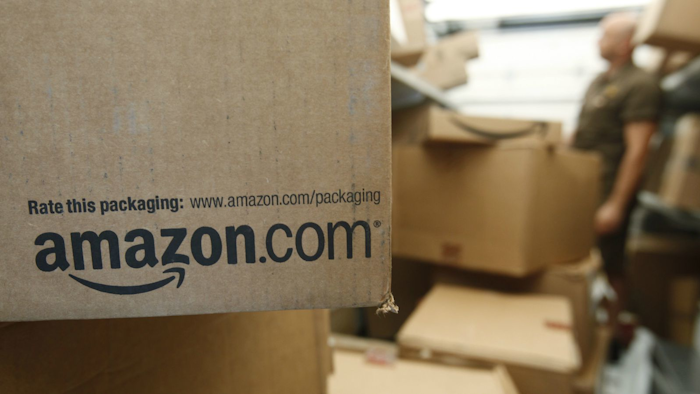 Amazon.com could already be responsible for nearly one-third of all online commerce in the U.S., according to a recently released report.

USA Today reviewed the Seattle e-retailer's financial statements as well as data from the U.S. Commerce Department.

The analysis found that although items sold directly by Amazon accounted for 15 percent of the nation's e-commerce, the addition of items sold by third-parties via Amazon's website or mobile app apparently at least doubles that share.
Third-parties, who pay a commission to Amazon for those sales, don't generate nearly as much revenue for the company, but 30 percent of the online shopping market would equate about $125 billion per year.

Analysts also noted that Amazon's share is only going to keep climbing — with potentially dramatic impacts on the nation's brick-and-mortar retailers. Amazon can increasingly ship more items to more people, often in as little as a few hours.

"The more power Amazon gets, the tougher it makes it for those independent retailers," Jason Goldberg of e-commerce marketing agency Razorfish told USA Today.