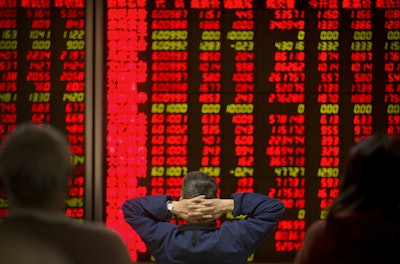 Economic volatility around the world took a toll on U.S. manufacturers in 2015, according to a recent survey.

The latest Manufacturing Megatrends report from the Manufacturers Alliance for Productivity and Innovation polled 81 senior executives on disruptive trends in the manufacturing sector last year.

Economic and currency issues accounted for five of the 10 trends that produced a negative impact on manufacturers.
MAPI officials said that 45 percent of the country's manufacturing revenue is generated overseas, which enabled the unprecedented impact of global factors including currency fluctuation, low energy and commodity prices, supply chain issues and regional economic uncertainty.
Other prominent negative factors included access to skilled labor and U.S. tax policy. The report found that regulations varied widely despite an increasingly global market.

Meanwhile, executives indicated that improved access to pricing and profit information helped them better understand their total cost of ownership.

And although increased digital capabilities provide opportunities for innovative companies, some executives remained hesitant to embrace developments such as cloud computing, connected devices or wearable technology.

"The manufacturing world is being shaped by several new forces — IoT capabilities, the understanding of total cost of ownership and the work-life balance expectations of millennial employees — and how companies respond will define their success," said MAPI director of councils and business research Jenn Callaway.